'Star Wars: Rogue One' Reshoots Report: Movie Felt 'Tonally Off'
After news surfaced earlier this week that "Rogue One: A Star Wars Story" would go undergo weeks of expensive reshoots, the fans ... well, panicked. Now, the Hollywood Reporter has more details on why the prequel needs more tinkering from director Gareth Edwards.
"Execs screened the film and felt it was tonally off with what a 'classic' Star Wars movie should feel like," THR says. A source described "Rogue One" as "having the feel of a war movie."
"Rogue One" tells the story of rebel spies who steal the plans to the Death Star, a passing fact mentioned in the scrolling opening credits of "Star Wars IV: A New Hope." Those plans end up in the hands of Princess Leia and are key to the Rebel Alliance defeating the Empire.
There are some rumors floating around that the reshoots could add in a cameo for Alden Ehrenreich, who's been tapped to play the young Han Solo in another standalone "Star Wars" movie. But mostly, as THR reports, the reshoots are intended to "lighten the mood, bring some levity into the story and restore a sense of fun to the adventure."
Want more stuff like this? Like us on Facebook.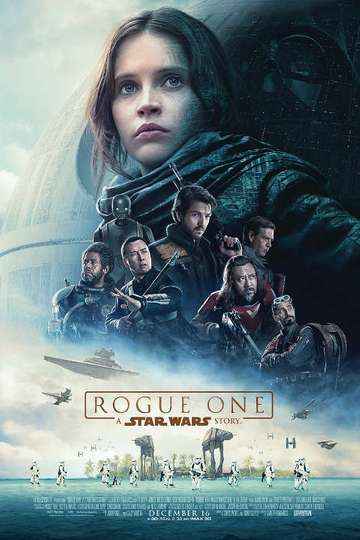 "A Rebellion Built on Hope"
2 hr 13 min
Dec 10th, 2016
Showtimes & Tickets
A rogue band of resistance fighters unite for a mission to steal the Death Star plans and bring a new hope to the galaxy. Read the Plot