'Sweet Home Alabama' Star Josh Lucas Is Trying to Get Reese Witherspoon to Do a Sequel
The 2002 film "Sweet Home Alabama" turns Sweet 16 in September, and its fans are ready to celebrate ... with a sequel.
Josh Lucas, who starred opposite Reese Witherspoon in the romantic comedy, has been busy promoting his latest film, "Yellowstone," and in the process, he's been making the case for a followup to "Sweet Home Alabama." In fact, he has gone so far as to try and get his former co-star on board.
"I've even reached out to Reese," he said on "Access Live" on Tuesday. "I would love it, because I would love to see where these characters ended up, or where they are at this point in their life."
Lucas has given the idea a lot of thought, to the point that he has a story in mind. He'd like to see Melanie and Jake divorced again, with Jake having to win his ex-wife back for the second time. The idea didn't land well with the "Access Live" hosts at first, but as Lucas discussed the connection between the characters and their "eternal love," he was able to win them over.
Of course, there's the issue of how busy Witherspoon is now that she's not only an actress but also a producer, the head of a media company, and more. Lucas said that he knew even early on that his co-star would go on to do huge things. Still, he thinks "Sweet Home Alabama" is "iconic" and hopes she'll want to do a sequel at some point.
Now that Lucas has mentioned the possibility, fans are right there with him, calling for "Sweet Home Alabama 2." The tweets have begun:
If Witherspoon is willing to do yet another "Legally Blonde" sequel, maybe it's not out of the realm of possibility.
[via: "Access Live"; h/t: Us Weekly]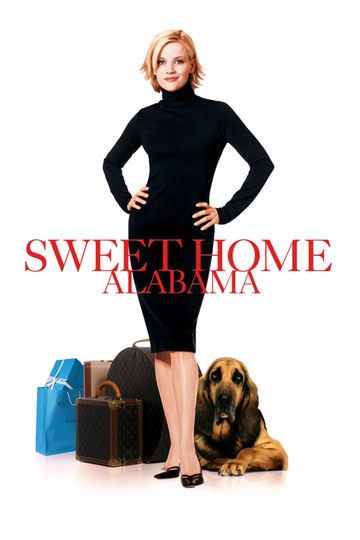 "Sometimes What You're Looking For Is Right Where You Left It."
1 hr 48 min
Sep 27th, 2002
New York fashion designer, Melanie Carmichael suddenly finds herself engaged to the city's most eligible bachelor. But her past holds many secrets—including Jake,... Read the Plot