First 'Top Gun: Maverick' Trailer Has Tom Cruise Flying Again
Paramount Pictures and Tom Cruise had a big surprise at San Diego Comic-Con on Thursday: the first official "Top Gun: Maverick" trailer.
The preview didn't disappoint. It puts Peter "Maverick" Mitchell (Cruise) back in the cockpit and shows glimpses of the next generation of fighter pilots. In case you're curious what Maverick has been up to for the last 30-plus years, there's an answer for that, too. The trailer offers a quick summary of the pilot's accomplishments as well as some of his shortcomings.
And, of course, you'll see some great aerial footage. The film's release was previously delayed to get stellar in-air action scenes, and from what we've seen so far, the wait is going to be worth it. Watch below.
"Top Gun: Maverick" is directed by Joseph Kosinski and stars Cruise, Miles Teller, Jennifer Connelly, Val Kilmer, Jon Hamm, and Glen Powell. The film speeds into theaters on June 26, 2020.
For all of our San Diego Comic Con coverage, please click here!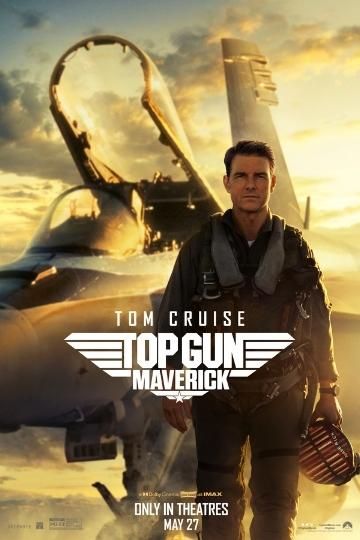 "Feel the need... The need for speed."
2 hr 11 min
May 27th, 2022
Showtimes & Tickets
After more than thirty years of service as one of the Navy's top aviators, Pete "Maverick" Mitchell (Tom Cruise) is where he belongs, pushing the envelope... Read the Plot