Adam Sandler is hardly wet behind the ears when it comes to parenting. As the father of two children, Sadie Madison, 9, and Sunny Madeline, 6, the funnyman has learned a few things along the way.
"I want to tell you some good advice I learned this week," he told Jimmy Fallon Monday on "The Tonight Show." "When you go swimming with the kids, when your kids go off the diving board," he said, "You have to delay your reaction."
The advice is hardly going to win him a parent of the year award, but he has a viable reason for telling the story.
RELATED: Meet the Real-Life Pac-Man Creator
The "Pixels" star said he learned the hard way that his excitement for his kids was lost when he reacted to their diving board tricks. The kids, he never comprehended, were still underwater while he was cheering. By the time his daughters came to the surface, their dad had finished his applause.
"They came up and I'd be staring at them," he said, telling parents to hold their ovations when it comes to underwater acclamation. "This is good advice and I want to pass on."
Sandler's film "Pixels" hits theaters on Friday. Watch the trailer below: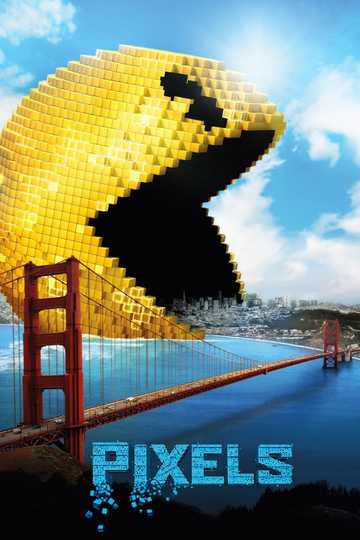 Pixels
"Game On."
1 hr 45 min
Jul 24th, 2015
Video game experts are recruited by the military to fight 1980s-era video game characters who've attacked New York.Read More