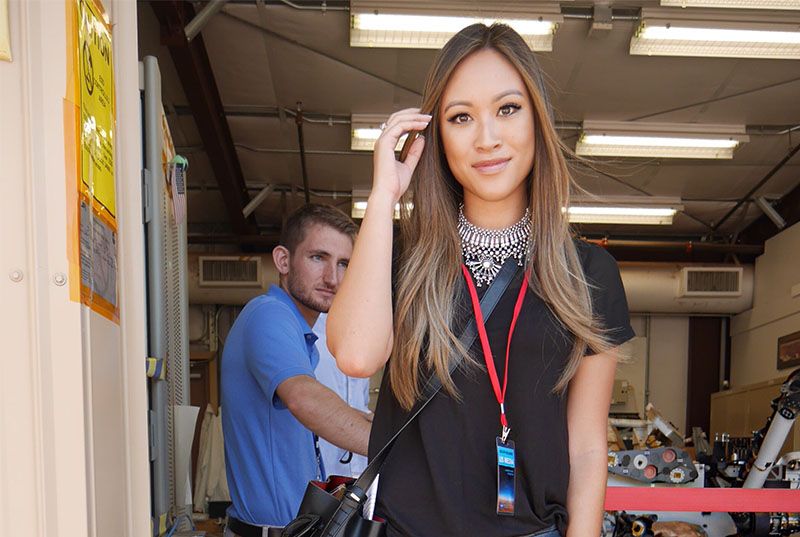 Fox invited me to a special sneak peek presentation of "The Martian" with Matt Damon and director Ridley Scott. Normally, when I attend these events we only get to see 5-10 minute clips from different parts of the film, but Scott decided to show us the first 50 minutes of the film. It was such a tease because now I just want to see the remainder of the movie!
Damon plays a NASA astronaut who, along with his team (Jessica Chastain, Kate Mara, Michael Pena and others), has landed on Mars and is conducting tests and experiments to see if the planet can support human life. But a dangerous dust storm strikes, forcing the crew to abort their mission and evacuate the planet. During the chaos, Damon's Mark Watney is presumed dead and is left stranded on the Red Planet. The botanist uses his skills to survive until he can communicate with Earth to arrange a rescue mission.
The film also stars Kristen Wiig, Jeff Daniels, Sebastian Stan, and recent Academy Award nominee Chiwetel Ejiofor. Damon does an amazing job in the lead role of Watney, who has a mix of snarky humor, wit, brains, and flat out adorableness. "The Martian" is based off of a novel by Andy Weir, whom I got to meet and interview at NASA's Jet Propulsion Laboratory in Pasadena, Calif. He had a great story behind how "The Martian" became such a success, which ultimately led to his movie deal.
It all started with a blog/personal website where the story lived as a serial over the course of several years. Eventually, his followers wanted him to repackage it in e-reader form. After his readers struggled to figure out how to download the free e-reader version, he then directly uploaded it to Amazon Kindle and listed it at its minimum selling price of 99 cents. More people ended up paying the buck to download it in Kindle form than in the form that was free!
As the book moved its way up the bestsellers list, it eventually fell in to the hands of an agent, which led to a publisher, which led to Fox obtaining movie rights. Weir, who at the time worked as a computer programmer, would find himself leaving his cubicle to go take calls for his big movie deal, then return to his cubicle to continue working. I asked him if he still has that job. He told me he was able to quit because he made enough money from "The Martian" deal.
While at the Jet Propulsion Laboratory, I also got to speak to Dr. Jim Green, the director of planetary science at NASA, who served as a consultant on the film to director Ridley Scott.
The film comes out Oct. 2, and, you guys, it is a MUST-SEE! Did I mention Harry Gregson-Williams, who is an amazingly talented composer, scores the film? I love film scores! Two words: OSCAR CONTENDER.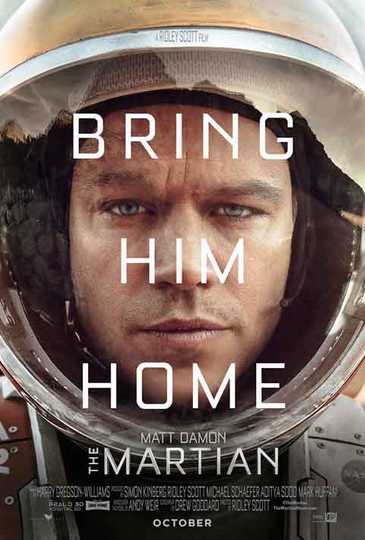 The Martian
"Bring Him Home"
2 hr 24 min
Sep 27th, 2015
During a manned mission to Mars, Astronaut Mark Watney is presumed dead after a fierce storm and left...Read More
Trailers