 Following the jaw-dropping, chart-topping, global success of "Furious 7," Universal is considering a Disney/Marvel-style treatment for that franchise, with discussions of possible spinoff and prequel films currently taking place.
In a new report from Variety, star Vin Diesel explains that even after the planned 10-film series comes to a close, there's still plenty of potential for more stories to be told in the "Fast and Furious" world.
"We've written out story lines for various characters," Diesel told the trade. "We've been playing with it for a long time. It's a very rich property and we're committed to treating it with a lot of class."
Universal Pictures Chairman Donna Langley confirmed that plan, telling Variety that the studio wanted to "broaden the series' reach."
"We're certainly in conversations about how we can expand the franchise now," Langley said. "It's an ensemble cast and there's room to bring characters in and out."
Universal will have plenty of time to plan for the next phase of the "Fast" brand, though, since the studio is still committed to the recently-announced new trilogy of films that will bring the total of "Fast" flicks to 10. But according to one studio exec, the original series may not stop there, either.
"Vin has a vision in his mind for three more, so let's get three more done and then see where we are from there," said Jeff Shell, chairman of Universal Filmed Entertainment Group, in an interview with Variety. "Everything has an end, so I don't think our expectation is we're going to have a hundred of them...To me 'Fast and Furious' has become no different than a beloved series that comes on every year. "
Only time will tell if fans will keep revving up for more "Fast" flicks, but it seems Universal is going to send them out to the races for the foreseeable future no matter what.
"Fast and Furious 8," directed by F. Gary Gray, is due in theaters on April 14, 2017. Expect more where that came from.
[via: Variety]
Photo credit: Getty Images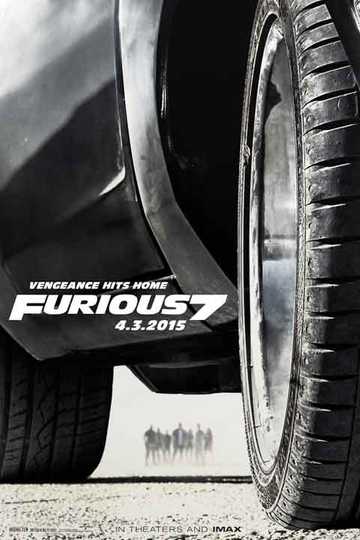 The Fast and the Furious
Domenic Toretto is a Los Angeles street racer suspected of masterminding a series of big-rig hijackings. When undercover cop Brian O'Conner infiltrates Toretto's iconoclastic crew, he falls for Toretto's... Read More