 "After everything we've seen, there isn't much that rattles either of us anymore," Lorraine Warren (Vera Farmiga) says toward the start of the new "Conjuring 2" trailer. "But this one? This one still haunts me."
This one is the story of "England's Amityville," following a family in North London dealing with a possessed little girl who apparently goes full Linda Blair in a seriously haunted house. In the trailer, Lorraine tells her husband Ed (Patrick Wilson) that she had a premonition of his death, saying the family is just a pawn and "something inhuman wants to kill you." Thanks for the tip!
This is all happening around Christmas, which is a particularly scary time for crosses to turn themselves upside-down on the wall. While a haunting version of "Hark! The Herald Angels Sing" plays, we see these words on screen: "Discover the truth behind the event that shocked the world."
Here's Warner Bros.'s synopsis for the film, from horror maestro James Wan:
"The supernatural thriller brings to the screen another real case from the files of renowned demonologists Ed and Lorraine Warren. Reprising their roles, Oscar nominee Vera Farmiga and Patrick Wilson star as Lorraine and Ed Warren, who, in one of their most terrifying paranormal investigations, travel to north London to help a single mother raising four children alone in a house plagued by malicious spirits."
Check it out: Be afraid. Be very afraid! "The Conjuring 2" in theaters June 10, 2016.
Want more stuff like this? Like us on Facebook.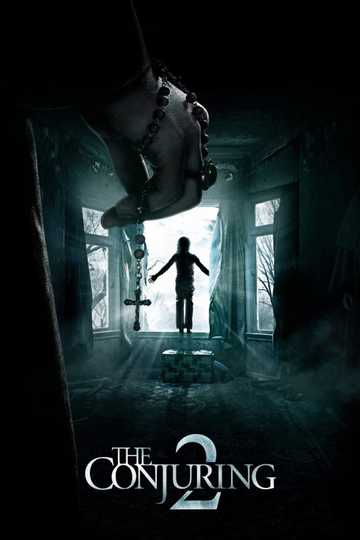 The Conjuring 2
Lorraine and Ed Warren travel to north London to help a single mother raising four children alone in a house plagued by malicious spirits. Read More