Disney and director Jon Favreau are almost ready for you to see their live-action adaptation of "The Jungle Book." The film, out April 15, follows Mowgli (newcomer Neel Sethi), a "man-cub" who was raised by wolves. Oscar winner Lupita Nyong'oplays Raksha, the mother wolf, and she's featured at the start of this exclusive sneak peek of the movie.
"This is a grand re-imaging of the classic tale," Nyong'o says, "and I'm excited for you to see the epic adventure on the big screen in a brand new way."
The clip itself is haunting, and almost scary, featuring young Mowgli alone in the jungle -- until he is joined by the mysterious python Kaa (Scarlett Johansson), whose alluring voice hypnotizes him. "I know what you are," Kaa says. "I know where you came from. Would you like to see?" He says yes, and the clip gives us -- and Mowgli -- a brief history of his life, showing how his father was killed by Shere Khan (voice of Idris Elba), with the young child himself rescued by the panther Bagheera (voice of Ben Kingsley).
The rest of the sneak peek flashes through scenes from the movie, which also features the voices of Bill Murray, Giancarlo Esposito, Christopher Walken, Garry Shandling, Sam Raimi, and director Jon Favreau himself.
Lupita Nyong'o suggests seeing the movie in IMAX, but you'll have your pick of formats when Disney's "The Jungle Book" is released April 15th. Want more stuff like this? Like us on Facebook.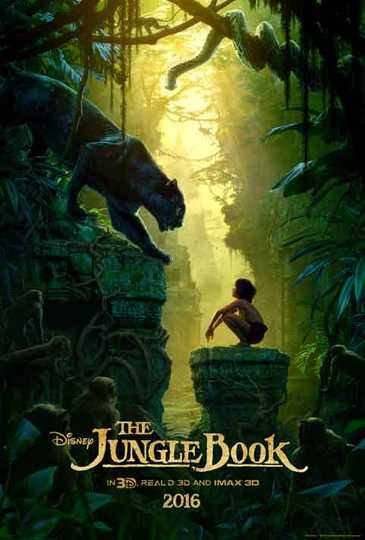 The Jungle Book
A man-cub named Mowgli fostered by wolves. After a threat from the tiger Shere Khan, Mowgli is forced to flee the jungle, by which he embarks on a journey of self discovery with the help of the panther,... Read More