 The "Star Trek" universe will continue into at least a fourth flick in this new series, featuring the improbable reintroduction of Chris Hemsworth's George Kirk (a.k.a. Capt. James Kirk's father, who famously died in the opening minutes of 2009's "Star Trek"). But there's one original character who will not be present for the proceedings: Ensign Pavel Chekov.
In an interview with Postmedia Network, "Star Trek Beyond" producer J.J. Abrams revealed that the role of Chekov will not be recast in light of actor Anton Yelchin's recent passing, with Abrams saying that doing so would be a disservice to the young man's memory.
"I would say there's no replacing him," Abrams told Postmedia Network. "There's no recasting. I can't possibly imagine that, and I think Anton deserves better."
It's unclear at this point how filmmakers plan to follow up on that pledge, though Abrams told the outlet that filmmakers are currently considering several options, including killing off the character.
"I have thought about it," Abrams added, "we're working on it, and it's too early to talk about it."
Yelchin, 27, died in a freak car accident on June 19 at his California home. His death sent shockwaves throughout the Hollywood community, and hit his "Star Trek" castmates particularly hard. Abrams told Postmedia Network that the ensemble and creative team were already reeling from the loss of original Spock actor Leonard Nimoy, who passed away in February 2015; now, Abrams said, dealing with the death of Yelchin has been "devastating."
"Star Trek Beyond" will be dedicated to Yelchin's memory. It's due in theaters on July 22.
[via: Postmedia Network]
Photo credit: Paramount Pictures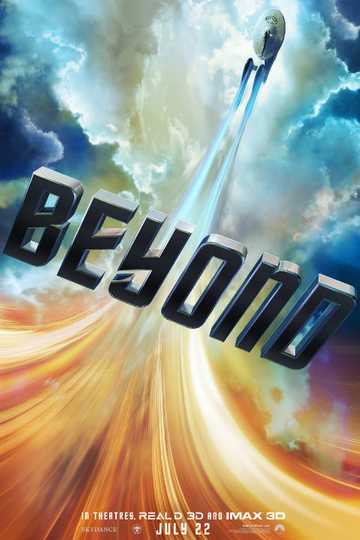 Star Trek Beyond
The USS Enterprise crew explores the furthest reaches of uncharted space, where they encounter a mysterious new enemy who puts them and everything the Federation stands for to the test. Read More