 Don't stick a fork in the Fellowship, they are far from done! The stars of "The Lord of the Rings" didn't really bring a cave troll to their recent mini reunion, but they did bring some sharp-looking cutlery, and their middle fingers, and the cast of "Captain Fantastic."
The first film in the LOTR trilogy, "Fellowship of the Ring," celebrated its 15th anniversary back in December. Viggo Mortensen (Aragorn) just got nominated for an Academy Award for "Captain Fantastic," and he joined his young castmates at the SAG Awards, where they were nominated as an ensemble. Around the same time, Viggo was joined by fellow LOTR alumni Elijah Wood (Frodo), Dominic Monaghan (Merry), Billy Boyd (Pippin), and Orlando Bloom (Legolas) for a pub-set reunion captured on Instagram and Twitter:
#CaptainFantastic sequel announced... CAPTAIN FANTASTIC 2: MIDDLE-EARTH#LOTR#LORDOFCAPTAINFANTASTICpic.twitter.com/o2sN7uyowM

— Nicholas Hamilton (@Nic_Hamilton) January 31, 2017
Living for a Fantastic/LOTR crossover, but it probably won't happen. This LOTR reunion would be even sweeter if Sean Astin (Sam), Sean Bean (Boromir), Sir Ian McKellen (Gandalf), and John Rhys-Davis (Gimli) were around, but we'll take what we can get.
Since Viggo is our captain and king as well, we'll be rooting for him to pick up his first Oscar at the 2017 Academy Awards ... even if it is unlikely that he'll win. But Aragorn has faced tougher odds before!
Want more stuff like this? Like us on Facebook.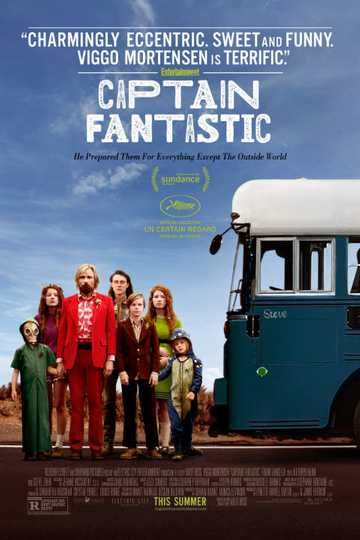 Captain Fantastic
A father living in the forests of the Pacific Northwest with his six young kids tries to assimilate back into society. Read More