'IT' Trailer Breaks 24-Hour Viewing Record, Because We're All Masochists
Apparently no one wanted to get any sleep this week. But we did want to float down here in the Derry, Maine sewers with Pennywise, and watch poor Georgie smack his head on that barrier. (Admit it, you laughed.)
According to Collider, the creepy first trailer for Stephen King's "IT" earned more than 197 million views around the world in its first 24 hours online, which easily topped the previous record of 139 million for the first trailer for "The Fate of the Furious." And that was just in the first 24 hours after the trailer arrived on March 29. After 36 hours, the world watched "IT" 246 million times.
What did people think? The reactions seem mixed; some people were upset at not being freaked out enough. Yes, we are a crazy species. For the record, as of mid-afternoon on March 31, the official Warner Bros. Pictures trailer has 262,392 thumbs up, and 12,575 thumbs down.
This strong level of interest in "IT" does suggest good things for the plan to do two movies -- the first following the kids as Pennywise is introduced, and then a sequel to follow the Losers Club as adults.
"IT," starring Bill Skarsgård as Pennywise, opens September 8. Watch, or rewatch, the trailer here.
Want more stuff like this? Like us on Facebook.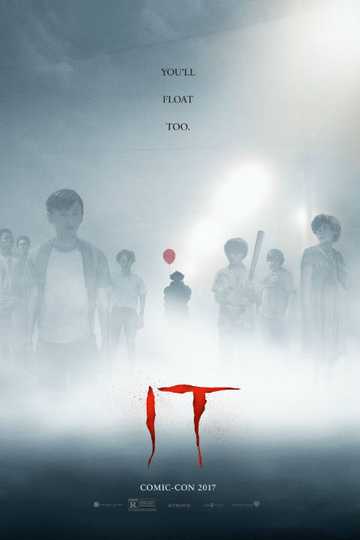 "Your fears are unleashed"
In a small town in Maine, seven children known as The Losers Club come face to face with life problems, bullies and a monster that takes the shape of a clown called... Read the Plot