 Stephen Colbert asked "The Late Show."
The Batman star was there to promote "Justice League," and he also got to talk about making "Good Will Hunting," which earned him a writing Oscar. But deep into his interview, he also faced questions on the many allegations against producer Harvey Weinstein -- whom Affleck and Matt Damon basically owe their careers.
Affleck tried to deflect slightly at first, joking that this was a comedy show, right? But Colbert said they also talk about current events in the national conversation, including the many harassment allegations sweeping Hollywood. Affleck agreed, and even though it was a tough interview to watch during the sexual misconduct section, he didn't shy away.
Affleck said he didn't remember groping Hilarie Burton on "TRL," but didn't discount her story. He apologized and said he, and other men, need to be more mindful of their behavior. He emphasized that it's important to listen and support and believe the people coming forward, and create a business where more women are empowered, and this happens less often. He said he didn't even fully realize the privileges he had before now.
"I'm not a spokesman. I'm not a superhero. I can't change it by myself. I can just be accountable for myself and for my actions."
Watch the full 7-minute interview; the sexual harassment discussion starts around the 2:35 mark:He's obviously uncomfortable -- the literal hand-wringing -- but good for both Colbert and Affleck for going there. It is an important topic for them to discuss, as two Hollywood men in power.
Want more stuff like this? Like us on Facebook.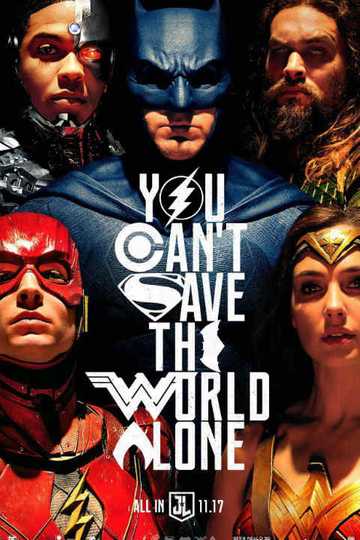 Justice League
Fuelled by his restored faith in humanity and inspired by Superman's selfless act, Bruce Wayne and Diana Prince assemble a team of metahumans consisting of Barry Allen, Arthur Curry and Victor Stone to... Read More