 The wait for "Jumanji: Welcome to the Jungle" has gotten shorter -- at least for some fans.
Ahead of the action flick's late December release, Amazon has lined up early showings for Prime members. The company announced Wednesday that it was selling tickets to screenings at 1,000-plus theaters nationwide. The events will be held on Dec. 8 at 7 p.m. at select Regal, ArcLight Cinemas, and National Amusements theaters, and likely AMC Theaters, as well, according to Amazon.
Moviegoers will see the film 12 days early, which is exciting considering that it is expected to be a big box office draw this holiday season. The movie is a standalone sequel to 1995's "Jumanji" and puts a modern spin on it and the children's book the flick was based on. It stars Dwayne Johnson, Kevin Hart, Jack Black, and Karen Gillan as a group teenagers stuck in the bodies of video game characters.
With its early showings, Amazon is both rewarding its Prime members and encouraging others to join. Each member is allowed to buy 10 tickets (while supplies last) to attend a nearby screening. Tickets for Amazon's Dec. 8 showings can be purchased online via Atom and IMDb.
"Jumanji: Welcome to the Jungle" officially opens on Dec. 20.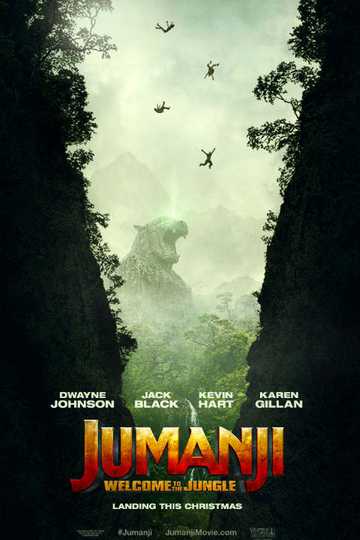 Jumanji: Welcome to the Jungle
The tables are turned as four teenagers are sucked into Jumanji's world - pitted against rhinos, black mambas and an endless variety of jungle traps and puzzles. To survive, they'll play as characters... Read More