 Looks like someone is judging your Netflix bingeing habits — the company itself!
Netflix recently called out 53 of its subscribers for watching (and rewatching) "A Christmas Prince," its original holiday movie which stars Rose McIver as an American journalist who pretends to be a tutor to infiltrate a royal family and ends up falling for the soon-to-be king.
To the 53 people who've watched A Christmas Prince every day for the past 18 days: Who hurt you?

— Netflix US (@netflix) December 11, 2017
Sure, we're curious about this subset of people who apparently have a cheesy holiday movie on repeat, but we all have our Netflix viewing quirks. But Twitter was not cool at all with Netflix using its private data — to troll its own customers!
They had some things to say:
Why are you calling people out like that Netflix

— Amanda Bell (@AmandaJuneBell) December 11, 2017
I liked this tweet because it's good to be reminded that huge unaccountable companies use our personal data to dunk on us both literally and figuratively. https://t.co/4IXFUuEHsT

— Kevin Roose (@kevinroose) December 11, 2017
Netflix is watching you like Santa. Netflix knows if you've been bad or good and that's why you're getting a second season of "The OA." https://t.co/Z9WY6fh5Qs

— Daniel Fienberg (@TheFienPrint) December 11, 2017
A few claimed to be among the 53:
I am one of them https://t.co/A9bWaWRvzI

— Christine Sydelko (@csydelko) December 11, 2017
And of course, other brands tried to get in on it:
If Netflix doesn't want you, there's always room on our couch! And if Christmas Princes aren't your thing, we've got meet cutes, serial killers, queenpins, and babysitters gone bad. We're not here to judge! https://t.co/rYqLAYsQdn

— Lifetime (@lifetimetv) December 11, 2017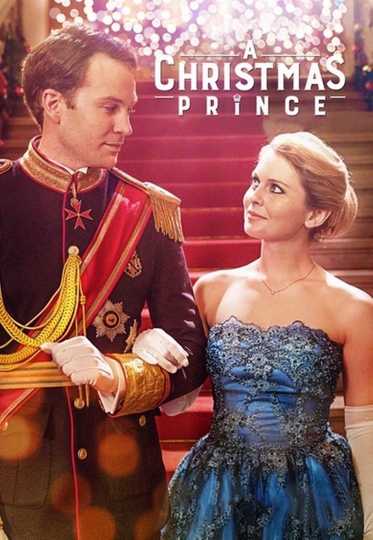 A Christmas Prince
When a reporter goes undercover as a nanny to get the inside scoop on a playboy prince, she gets tangled in some royal intrigue and ends up finding love - but will she be able to keep up her lie? Read More