Whoa.
Today during the Warner Bros. panel at San Diego Comic Con, the first look at "Godzilla: King of the Monsters" was unveiled. And it looks great.
While the trailer starts out relatively slowly, with "Stranger Things" star Millie Bobby Brown on a urban rooftop, things quickly escalate, with Vera Farmiga's Monarch (remember them?) biologist touting that the earth was once ruled by "titans" and that, for the earth to continue, it must be returned to them and then, well, things turn into a monster mash. Several of the most famous creatures from the classic Toho series of "Godzilla" movies, including King Ghidorah and Mothra, appear in their full glory. What is very apparent is that this new movie, from "Krampus" director Michael Dogherty, looks different than the 2014 film. This looks so fun and full of color, with a terrific cast (including Kyle Chandler, Bradley Whitford, Charles Dance and returning cast members Ken Watanabe and Sally Hawkins) and some jaw-dropping moments. Hail to the king, baby.
"Godzilla: King of the Monsters" opens on May 31, 2019.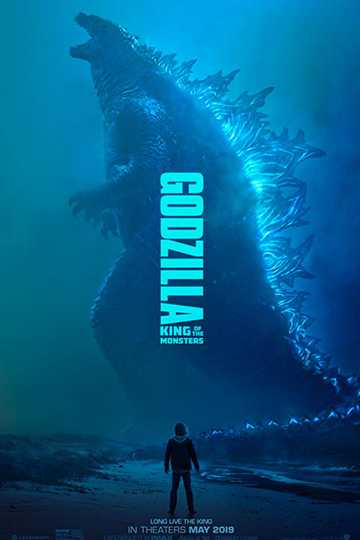 Godzilla: King of the Monsters
Follows the heroic efforts of the crypto-zoological agency Monarch as its members face off against a battery of god-sized monsters, including the mighty Godzilla, who collides with Mothra, Rodan, and his... Read More