Jeremy Renner is missing from two of the year's biggest blockbuster franchises — and in one of those instances, it was his choice.
First, Renner's Hawkeye was missing from "Avengers: Infinity War." Then, he was missing from "Mission: Impossible - Fallout." The latter had a bit to do with the former, sort of, as director Christopher McQuarrie explained on the Empire podcast. 
"Jeremy had his commitment to 'Avengers,' which ironically they ended up not exercising, and we didn't know what the [sixth 'Mission'] movie was, so we couldn't provide a schedule," McQuarrie said.
"We needed absolute freedom. The unfortunate thing for Jeremy is that he got caught in this perfect storm of, one can't use you and one doesn't know how to, given the massive complications they had with 'Avengers.'"
At one point, there was talk that Renner's William Brandt might become the face of the "Mission: Impossible" movies, taking over from Tom Cruise's Ethan Hunt. That didn't end up happening and Brandt had a supporting role in "Ghost Protocol." But he wasn't even mentioned by name in "Fallout."
McQuarrie did come up with an idea for a major cameo in "Fallout" — that would see Brandt, die in the opening minutes.
"I had this whole idea that the movie would start with the death of a team member. And of course the first team member that's always the first guy we talk about killing is Luther. Luther died in the first movie, and he quite famously said to Tom Cruise, 'Hey man, how come the brother's always gotta die?' And Tom said, 'You're right.' He was like, 'Why do I gotta be the bad guy?' And they made Luther nefarious and then suddenly a good guy, and six movies later it was the smartest question anybody's ever asked Tom Cruise," McQuarrie said.
"So I said to Jeremy, look we can't kill Ving [Rhames], it's never going to work. No matter how many movies into it, it's always going to be the same thing. You killed the black guy. And we didn't think the movie could recover if you killed Benji [Simon Pegg]."
McQuarrie floated the idea of killing off Brandt to Renner. "And Jeremy was like, 'Thanks, but no thanks' […] He was smart not to take the short paycheck for three days of work and getting blown up."
And that leaves Renner room to appear in a future "Mission." Smart, indeed.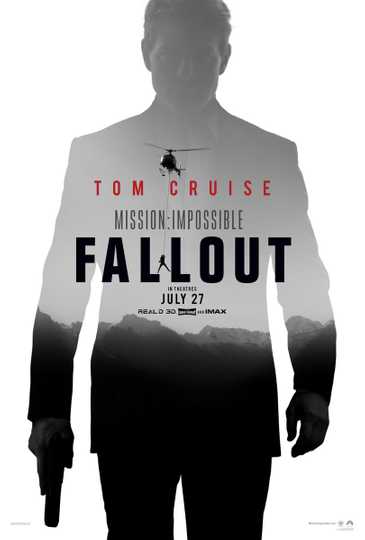 Mission: Impossible - Fallout
When an IMF mission ends badly, the world is faced with dire consequences. As Ethan Hunt takes it upon himself to fulfill his original briefing, the CIA begin to question his loyalty and his motives. The... Read More