It feels like we've lived through all 14 million of Doctor Strange's potential futures just waiting to see Hawkeye's new look on screen.
Last November, Vanity Fair included Jeremy Renner -- and his funky mohawk -- in its "Avengers: Infinity War" profile.
Hawkeye was not in "Infinity War," despite Renner teasing some "wondrous things" for his character. But we're pretty sure he's actually showing up in "Avengers 4," which was filmed right after "Infinity War."
"Avengers 4" is now shooting additional photography -- aka reshoots, aka finishing the movie -- and Jeremy Renner is part of that work.
Here are two recent photos Renner posted to tease fans. Pay attention to the hashtags in the second one:
Yes, who IS still ALIVE? Also, "caw caw" is apparently a reference to Marvel's "Hawkeye" comic.
Hawkeye is one of the original six "Avengers." Five of the six OG stars (not Mark Ruffalo) got matching tattoos after filming to commemorate the experience.
"Avengers 4" is currently scheduled for release over here on May 3, 2019.
Want more stuff like this? Like us on Facebook.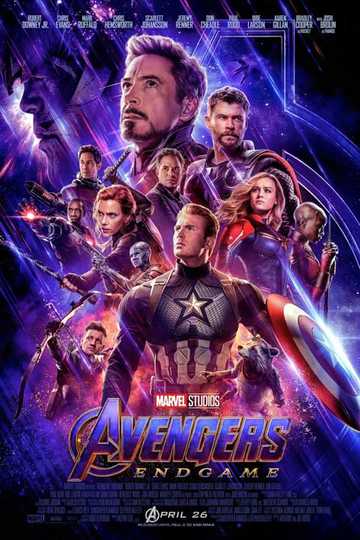 Avengers: Endgame
After the devastating events of Avengers: Infinity War, the universe is in ruins due to the efforts of the Mad Titan, Thanos. With the help of remaining allies, the Avengers must assemble once more in... Read More