'Four Weddings and a Funeral' Cast Reuniting for Special Film
The "Four Weddings and a Funeral" gang is reuniting!
The cast and creators of the 1994 British romantic comedy are coming together to make a charity short film for Red Nose Day.
Screenwriter Richard Curtis, who is the co-founder of the charity telethon, has penned "One Red Nose Day And A Wedding." Original director Mike Newell is also on board to helm the short, which will premiere March 15 on BBC One and then air on NBC in May for Red Nose USA.
Returning cast members include Hugh Grant, Andie MacDowell, Kristin Scott Thomas, John Hannah, Rowan Atkinson, and Anna Chancellor, among others. They will be joined by special guests.
Curtis said, "We're all definitely older — I suspect no wiser. It's been really enjoyable working out what's happened to all the characters – and now they get back together for the 5th wedding. Where, as usual, not everything will go as planned."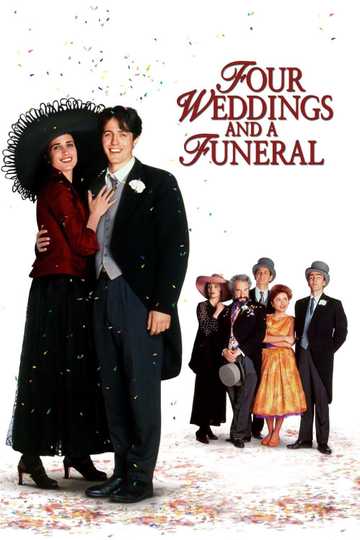 "Five good reasons to stay single."
Over the course of five social occasions, a committed bachelor must consider the notion that he may have discovered love. Read the Plot