Fans' theory about the "Avengers: Endgame" marketing strategy isn't far off, and that means Marvel will be doing some withholding in the coming months.
Marvel President Kevin Feige attended the Golden Globes on Sunday, Jan. 6, and while he was on the red carpet, MTV News asked him about burning topics such as the studio's marketing strategy and "Guardians of the Galaxy Vol. 2" director James Gunn moving to the DCEU.
The question regarding marketing was regarding the theory that studio won't show anything from past the first 15 minutes of "Avengers: Endgame" in its teasers and trailers to really keep fans in the dark.
"I'd call it somewhat accurate, yeah," Feige said of the strategy. "Being able to generate excitement without giving away any of the many, many, many, many secrets … would be ideal."
The Marvel boss also noted that Disney has a talented marketing team, and he expects that they'll "be able to pull it off."
Another big issue that came up was Gunn's franchise swap. He was fired from "Guardian of the Galaxy Vol. 3" in July after his old, offensive tweets resurfaced, and he's since been hired to write and possibly direct the "Suicide Squad" sequel. Still, Feige didn't seem bothered by the director moving to the MCU's chief rival.
"I don't see a rivalry, I see cool films being made," he said. "And one thing you know about James Gunn, he makes cool films."
Marvel's much-anticipated cool film "Avengers: Endgame" hits theaters April 26.
[via: MTV News]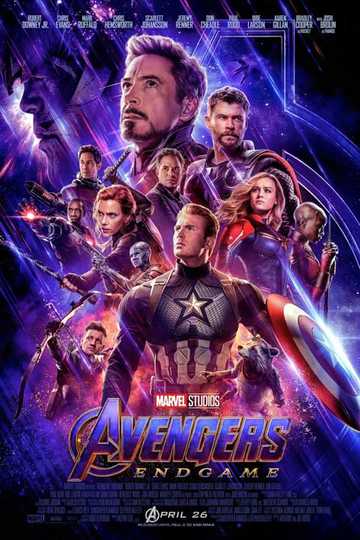 Avengers: Endgame
After the devastating events of Avengers: Infinity War, the universe is in ruins due to the efforts of the Mad Titan, Thanos. With the help of remaining allies, the Avengers must assemble once more in... Read More