The enemy of my enemy is my ... friend?
In the new trailer for "The Angry Birds Movie 2," the titular bad-tempered birds and their nemeses, the pugnacious piggies, find themselves working together against an icy threat that puts both of their islands into danger.
The sequel to the 2016 animated hit follows Red (Jason Sudeikis), Chuck (Josh Gad), Bomb (Danny McBride), and Mighty Eagle (Peter Dinklage) as they recruit Chuck's sister Silver (Rachel Bloom) and pigs Leonard (Bill Hader), assistant Courtney (Awkwafina), and techpig Garry (Sterling K. Brown) to forge an unsteady truce and form an unlikely superteam to save their homes.
[embed]https://youtu.be/Cv9Yh0yctpI[/embed]
The movie also released images of some of the new characters, as seen below:
"The Angry Birds Movie 2" opens in theaters August 16.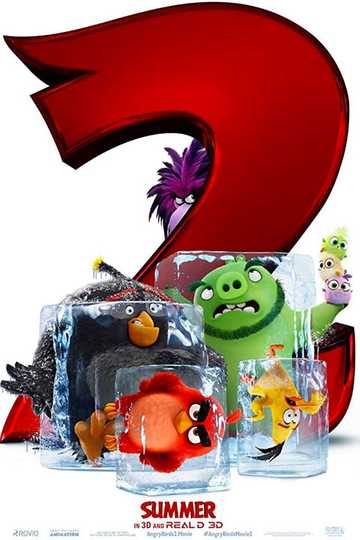 The Angry Birds Movie 2
Red, Chuck, Bomb and the rest of their feathered friends are surprised when a green pig suggests that they put aside their differences and unite to fight a common threat. Aggressive birds from an island... Read More