April 4th, 2019
by Kelly Woo
'Terminator: Dark Fate' Photos Show Arnold Schwarzenegger, Linda Hamilton Back in Action
Arnold Schwarzenegger and Linda Hamilton are back as their iconic characters in new photos giving fans a first look at "Terminator: Dark Fate."
They reprise their roles as the T-800 and Sarah Connor in a direct sequel to 1991's "Terminator 2: Judgment Day." The events of other sequels — "Terminator 3: Rise of the Machines," "Terminator: Salvation" and "Terminator: Genisys" — will be ignored.
Very little is known about the plot of the movie, but director Tim Miller ("Deadpool") told IGN he focused on the characters and their relationships with each other.
"The fact that Linda came back makes this particular 'Terminator' fresh, this story could only continue with her in the role of Sarah Conner. That's the most important thing for me," he said.
"Linda reinvented this character in a way that both honors who she was before and brings something new to the role."
Images below feature Schwarzenegger, Hamilton, and newcomers Mackenzie Davis, Natalia Reyes, Gabriel Luna, and Diego Boneta. "Terminator: Dark Fate" opens in theaters November 1.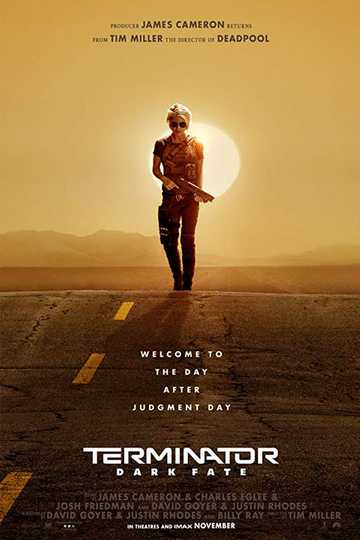 Terminator: Dark Fate
Decades after Sarah Connor prevented Judgment Day, a lethal new Terminator is sent to eliminate the future leader of the resistance. In a fight to save mankind, battle-hardened Sarah Connor teams up with... Read More