Get ready to enter "The Secret Life of Pets" again.
The hit animated film's sequel is due out in June, and Illumination has just dropped a new trailer. "The Secret Life of Pets 2" will delve into the animals' feelings and neuroses, and it looks absolutely adorable. The follow-up continues with Jack Russell Terrier Max (now voiced by Patton Oswalt, who has taken over from Louis C.K.) as well as some of his fellow animal friends. Once again, we'll see what their lives are like when their humans aren't home.
The preview highlights that we'll "discover the secret emotional life" of the animals this time. It shows Max going to a vet that specializes in behavior disorders, worrying over his young human, and trying to be more courageous. Watch below.
The film reunites key players from the original, including writer Brian Lynch and director Chris Renaud. In addition to Patton, the voice cast includes Dana Carvey, Kevin Hart, Eric Stonestreet, Jenny Slate, Tiffany Haddish, and more.
"The Secret Life of Pets 2" opens in theaters on June 7.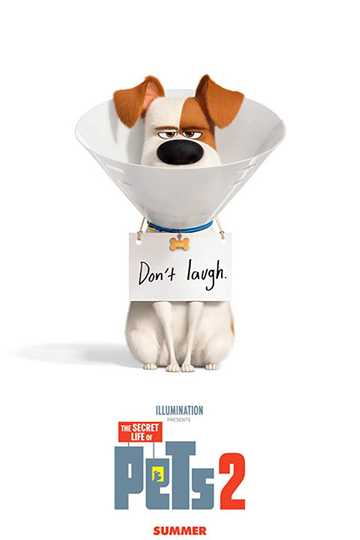 The Secret Life of Pets 2
Max the terrier must cope with some major life changes when his owner gets married and has a baby. When the family takes a trip to the countryside, nervous Max has numerous run-ins with canine-intolerant... Read More