Scares All 'Midsommar' Long: More Great Folk Horror Films
From zombies to slashers to demonic possessions, horror tends to be a seasonal genre. It's also one where the little details make all of the difference between success and failure; some times that means tiny tweaks or exceptional style in the execution of a classic formula, and others it's a subversion or full-on reimagining of everything audiences have come to expect. But those ideas have all existed in one form or another, for decades, and they evidence the durability of the genre itself and the sometimes overdue opportunity to breathe new life into a combination that has fallen out of fashion.
Ari Aster's 2018 debut "Hereditary," for example, explores the devastating depths of a family dealing with extreme loss and its own troubled legacy, but the young filmmaker does so while touching on elements of psychological horror and demonic possession. And his follow-up, "Midsommar," arriving this week, looks mercilessly at a grieving young woman and her estranged boyfriend as they encounter a mysterious, bohemian community while vacationing in Sweden. The new film echoes the considerable tradition of a sub-genre known as "folk horror," where pagan traditions and ancient rites claim the souls -- and bodies -- of the skeptical and unwilling. In our own pagan celebration, Moviefone offers a primer on just a few of the films that may have inspired the film (and others that share its folky DNA).
"Haxan" (1922)
Benjamin Christensen's documentary-style classic was the most expensive Scandinavian silent film ever made, and certainly one of the era's most controversial because of its depictions of torture, nudity and sexual perversion. Not only was its "nonfiction" approach groundbreaking at the time, but Christensen's film, an anthology, provides a uniquely academic and yet incredibly visceral look at the dangers of superstition in misunderstanding disease and mental illness.
"The Virgin Spring" (1960
This Swedish film famously served as inspiration for Wes Craven's "The Last House On the Left," but by itself Ingmar Bergman's rape and revenge story offers plenty of complex and very powerful moments that don't necessarily require the kind of graphic depictions of brutality that would come later.
"Witchfinder General" (1968)
A film that has only grown in mystique since director Michael Reeves' death from barbiturates just a year later, this obscure title helped establish many of the tropes of British folk horror while adapting Ronald Bassett's novel of the same name, about a 17th-Century witch hunter and his heavily fictionalized exploits during the English Civil War.
"Blood on Satan's Claw" (1971)
Though it sounds like one of Mario Bava's Italian horror odysseys, this underrated gem is actually a "Witchfinder General" follow-up (they're both from the same film production company), about an English village taken over by demonic possession.
"The Wicker Man" (1973)
This film completes what has become known as the folk horror "Unholy Trinity" (along with "Witchfinder General" and "Blood on Satan's Claw") and is by far the most famous film of that sub-genre ever made, famously described by Cinefantastique as the "Citizen Kane" of horror films. Robin Hardy's film follows a police sergeant investigating a girl's disappearance who becomes ensconced in a community that has abandoned Christianity for Celtic paganism. Eep.
"Children of the Corn" (1984)
Fritz Kiersch directed this adaptation of Stephen King's short story of the same name, about a small Nebraska town under the control of "He Who Walks Behind The Rows" and his 15-year-old disciple Isaac (John Franklin), who leads his fellow children in a murderous revolt against their parents and other adults.
"Kill List" (2011)
Ben Wheatley co-wrote and directed this incredible, mesmerizing film about an ex-military man drawn into a mysterious and deadly game involving human sacrifice and a religious ritual he unwittingly becomes a part of. Featuring shocking violence and a devastating, unexpected ending, Wheatley's film is shrouded in terrifying ambiguity. If you haven't seen it, stop reading and go watch it now.
"The Witch" (2015)
Robert Eggers' film about a 1600s English family and the plague of maladies that befalls them is, like "Kill List," an entrancing journey into the perils of superstition and suspicion. Anya Taylor-Joy perfectly captures the restless energy of a young woman eager to explore the adult world only to be blamed for events over which she has no control -- because, of course, something more sinister is afoot. Or is it?
"The Ritual" (2017)
David Bruckner ("The Signal") directed this adaptation of Adam Nevill's novel of the same name about five college friends who encounter increasingly strange phenomenon after reuniting for a hike through the Swedish wilderness.
'Apostle'
This oddly overlooked chiller from "The Raid" mastermind Gareth Evans was in production at the same time as "Midsommar" and takes a more classically autumnal approach to folk horror. Dan Stevens plays a man in 1905 London who travels to a forbidden island to rescue his sister from a secretive sect. (Trust us when we say that is the tip of the iceberg.) Profoundly disturbing, "Apostle" really goes for it in ways that few horror movies do these days, and even though it was only released last year, seems ripe for rediscovery.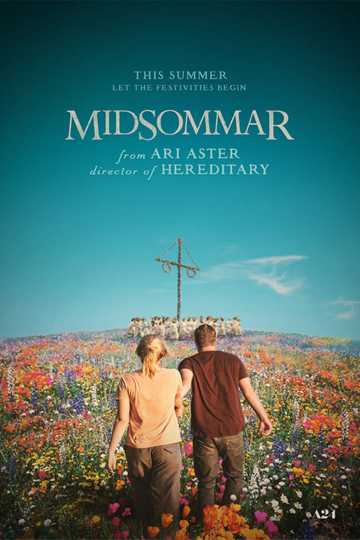 "Let the festivities begin."
Several friends travel to Sweden to study as anthropologists a summer festival that is held every ninety years in the remote hometown of one of them. What begins... Read the Plot