Female Filmmakers in Focus: Janicza Bravo's 'Zola' and Andrea Arnold's 'American Honey
This week we're taking some road trips with actress Riley Keough, first in Janicza Bravo's new film 'Zola' and then in Andrea Arnold's 2016 epic 'American Honey.' And did you know both of these movies with women directors came from A24?
Director of one of this year's most buzzed titles, Janicza Bravo is poised for a breakout year. I wrote about her debut film 'Lemon' a few weeks back, but there is never enough space to praise Bravo's singular artistic vision.
Along with 'Lemon' and a cadre of short films, she also directed the much-lauded 'Juneteenth' episode of Donald Glover's FX show 'Atlanta'. Bravo was brought on to direct 'Zola' after James Franco exited the project amidst a sex misconduct scandal. The film had its world premiere at the 2020 Sundance Film Festival, but its release was pushed back a year due to the ongoing pandemic.
The original 148-tweet thread from Aziah "Zola" King was turned into an article by Rolling Stone's David Kushner in 2015. This was then used as the basis for the first draft of the screenplay by Andrew Neel and Mike Roberts. After Bravo signed on to direct, she re-wrote the script with playwright Jeremy O. Harris.
Bravo described King's original tweets as "like the intersection of Cardi B's 'Bodak Yellow' and David Lynch's 'Blue Velvet.' The text was enigmatic, energized, raw and unfiltered. It seemed to exist on a planet that was just next to ours, somewhere larger than life and deeply saturated."
The opening of the thread was instantly iconic: "Y'all wanna hear a story about why me & this bitch here fell out???? It's kind of long, but full of suspense." What unfolded was a harrowing yet hilarious story that included pole dancing, strip clubs, seedy motels, drugs, attempted suicide, and eventually sex trafficking, all told through King's sharp sense of humor.
King told Kushner, "The humor made [readers] want to dig deeper into the story, and they realized it's something that could happen in their backyard — I was their waitress. I was the girl they walked past in the grocery store or hotel lobby."
Bravo's take on the story stars Taylour Paige as the titular Zola who meets a sex worker named Stefani (Riley Keough) at the diner where she works. The two immediately hit it off, and Stefani invites Zola on a trip to Tampa to make stacks of cash at a swanky strip joint. When Stefani arrives at Zola's home at the start of their trip, a man named X (Colman Domingo) is at the wheel.
Despite her own better judgment, Zola goes off with this motley crew of relative strangers and finds herself deeply entrenched in some serious drama. Shot on 16 mm, Bravo captures the garishness and glamour of Florida at night. Paige is masterful as Zola, her face capable of every emotion in the book. For every crazy thing that comes out of Keough's mouth, Paige's reactions say more than words ever could.
Keough herself has proven time and again an actress of immense range, often walking a tightrope between genius and bad taste. Domingo is as ominous as he is hilarious, adding layers to X beyond that of a clichéd pimp. 'Zola' proves that even when truth is stranger than fiction, when a story is this good it works in any medium.
'Zola' is in theaters now.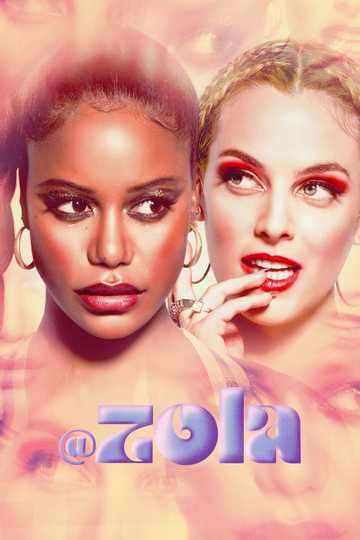 "Y'all wanna hear a story?"
1 hr 26 min
Jun 30th, 2021
---
Riley Keough, granddaughter of the King himself, Elvis Presley, is no stranger to road trip movies. One of her early breakout roles was in director Andrea Arnold's 2016 epic 'American Honey'. Arnold first broke out with her short film 'Wasp' for which she won an Academy Award for Best Live Action Short Film in 2005.
Three of her four feature films have premiered in competition at the Cannes Film Festival: 'Red Road', 'Fish Tank', and 'American Honey,' where all three went on to win the Jury Prize. Most recently, Arnold directed all seven episodes of the second season of HBO's 'Big Little Lies'.
Shot by Robbie Ryan in a tight 4:3 aspect ratio, 'American Honey' follows teenager Star (Sasha Lane) as she meets charismatic Jake (Shia LaBeouf) one day in a Kmart. Star is stuck in a dead end town in Oklahoma, caring for her younger siblings and fending off the abusive advances of her father.
Jake offers her an escape in the form of a magazine crew. Jake and several other young people travel together in a van selling subscriptions to magazines, a mysterious and somewhat dubious enterprise. The crew is run by the domineering Krystal (Riley Keough), and what starts out as a freewheeling adventure eventually devolves into its own kind of drama.
Inspired by a New York Times investigative piece she read about magazine crews, Arnold impulsively took a road trip from California to Miami, Florida before starting work on the script. Most of the cast was found in parking lots, construction sites, streets, and state fairs in order to capture the authentic makeup of these magazine crews.
Scouted while on spring break, Sasha Lane told The Guardian she "felt Arnold's vibe and decided to trust Arnold for an audition." Landing the lead role, Lane has since starred in several films, including Desiree Akhavan's 'The Miseducation of Cameron Post,' and she's recently appeared in 'Loki' on Disney +.
Since making her debut in Floria Sigismondi's 'The Runaways (2010), Riley Keough has acted in 25 films, six of which were directed by women. For her beguiling turn as Krystal in 'American Honey' she received a Best Supporting Actress nomination at the Independent Spirit Awards.
This year, Andrea Arnold is returning to Cannes, though not with a film. She will serve as the President of Un Certain Regard, which runs parallel to the main competition. In contrast to the Palme d'Or, which tends to favor more established filmmakers, the Prix Un Certain Regard was introduced to the festival in 1998 to recognize younger talent and encourage innovative and daring works.
Seven out of the 20 films competing for the Prix Un Certain Regard this year are directed by women, as opposed to the mere 4 out of 24 that are competing for the Palme d'Or. Jane Campion's 'The Piano' remains the only film directed by a woman to win the top award at the festival.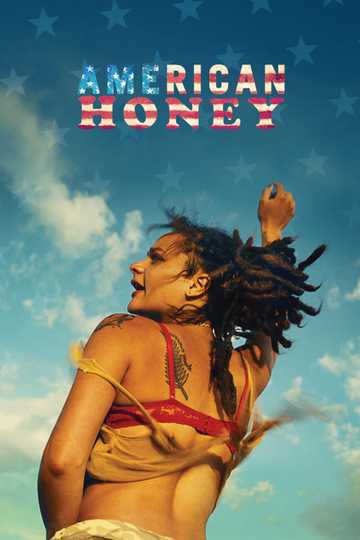 "Nothing to lose."
2 hr 43 min
Dec 27th, 2016