Robert Pattinson is in talks to star in 'Parasite' director Bong Joon Ho's next movie, 'Mickey7'
If he takes the role, Pattinson will play a clone worker on a dangerous mission in a new novel adaptation from the director of 'Okja' and 'Snowpiercer.'
With movies such as 'Snowpiercer' (2013), 'The Host' (2006) and 2020's Oscar-winning 'Parasite', director Bong Joon Ho has long since confirmed himself as a filmmaker to watch. The idea of him teaming up with Robert Pattinson is certainly an appealing one.
Korean writer/director Bong won huge acclaim for 'Parasite' (not to mention four Oscars, including Best Picture and Best Director), and he's taken a while to decide on his next film. It's not surprising that lots of studios have been dangling opportunities before him, and he has several projects in development, including an animated adventure that will chart drama between humans and sea creatures. Yet Deadline reports he has his focus set on adapting the new novel from writer Edward Ashton called 'Mickey7'.
Nothing to do with Disney's iconic mascot (at least as far as we know), the book, due to be published next month, is follows the title character. Mickey7 is an "Expendable" a disposable employee on a human expedition sent to colonize the ice world Niflheim. Whenever there's a mission that's too dangerous — even suicidal — the crew turns to Mickey. After one iteration dies, a new body is regenerated with most of his memories intact. After six deaths, Mickey7 understands the terms of his deal… And why it was the only colonial position unfilled when he took it.
On a fairly routine scouting mission, Mickey7 goes missing and is presumed dead. By the time he returns to the colony base, surprisingly helped back by native life, Mickey7's fate has been sealed. There's a new clone, Mickey8, reporting for Expendable duties. The idea of duplicate Expendables is universally loathed, and if caught, they will likely be thrown into the recycler for protein.
Mickey7 must keep his double a secret from the rest of the colony. Meanwhile, life on Niflheim is getting worse. The atmosphere is unsuitable for humans, food is in short supply, and terraforming is going poorly. The native species are growing curious about their new neighbors, and that curiosity has Commander Marshall very afraid. Ultimately, the survival of both lifeforms will come down to Mickey7.
That is, if he can just keep from dying for good…
It all sounds a little like Duncan Jones' 'Moon,' (2009) which – spoiler alert for anyone who hasn't seen it – focuses on Sam Rockwell's lunar worker Sam Bell, who discovers that he's a clone, with perhaps shades also of James Cameron's 'Avatar' (2009), which features a clash between human colonizers and a native population on the moon of Pandora. Ashton's previous work is full of cyborgs, genetic engineering, and social commentary, so you can certainly see why Bong would be attracted to it.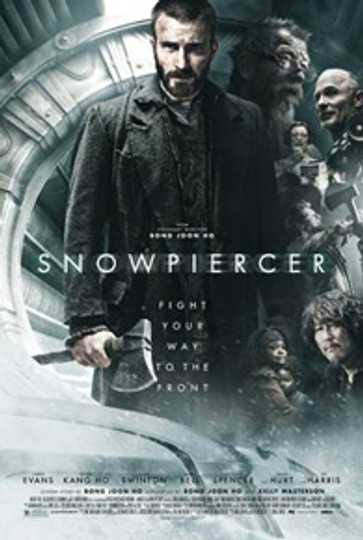 "AD 2031, the passengers in the train are the only survivors on Earth."
This being Bong, of course, who has adapted science fiction stories before, he'll probably end up with something even more twisted and impactful than either of those two, and the movie right now is untitled, so it may well end up called something else by the time it reaches our screens.
And the genre has proved to be one of his most fruitful – even though 'Snowpiercer' had trouble securing screens when it was first released, it has since spawned a successful TV spin-off starring Daveed Diggs, Sean Bean and Jennifer Connelly. Another film from him in the genre was environmental-themed 'Okja' (2017), about a genetically engineered creature. The Netflix movie starred Jake Gyllenhaal, Tilda Swinton, Steven Yeun, and Paul Dano and was warmly received.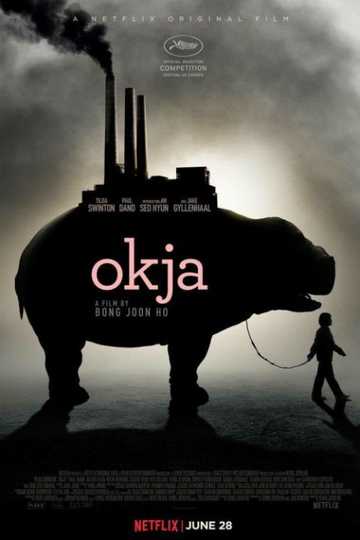 In the way that book-based movies so commonly start, Bong was reportedly sent the manuscript by the author himself late last year, and liked what he saw, entering talks to make it for Warner Bros. He had been taking meetings with a number of actors before Hollywood effectively shut down for the holiday. Pattinson impressed him and his producers and a deal is on the table.
Pattinson, of course, needs little introduction, kicking off his career with mega-franchises including Harry Potter (he's in 2005's 'The Goblet of Fire') and especially the 'Twilight' movies, before graduating to intense indie work with the likes of David Cronenberg, David Michôd, Claire Denis and the Safdie brothers.
He's back on franchise duty this year with Matt Reeves' 'The Batman' (due out March 4) but working with Bong points to another potentially productive collaboration. Pattinson has shown a real willingness to stretch himself for the right director, so who knows what Bong could have him doing?
Right now, Pattinson is only listed as in talks, but with luck he'll make a deal and 'Mickey7' will become a reality. And the movie already has the interest of Brad Pitt's production company, Plan B, which will be part of bringing it to cinemas. Bong has also been active as a producer, shepherding various movies to the screen or through development, including a remake of Korean thriller 'Sea Fog' (2014) and a potential sequel to 'The Host'.
Bong plans to write and direct the new movie, which will further his professional relationship with WarnerMedia, where he's already developing a TV version of 'Parasite' alongside Adam McKay. While some have balked at the idea of trying to make the story work in a new format, Bong has said that he thinks it'll be "genius", and the presence of McKay certainly offers some hope. And Pattinson is also in business with the company via 'The Batman', in addition to signing a first look deal with Warner Bros.
Whether Bong's animated film or the 'Mickey7' adaptation reaches cinemas first is anyone's guess, but we'll take whatever content the Korean director wants to deliver at this point.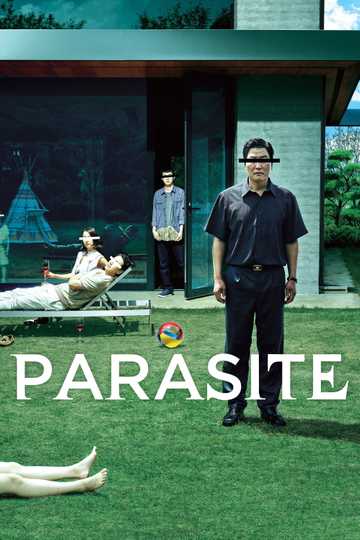 "Act like you own the place."