Rosalind Chao Biography
​Rosalind Chao is an American actress of Chinese heritage. Chao's most notable roles are as South Korean refugee Soon-Lee Klinger on CBS' AfterMASH, as Keiko O'Brien on both Star Trek: The Next Generation and Star Trek: Deep Space Nine, Dr. Kim on The O.C., Rose Hsu Jordan in The Joy Luck Club (1993), and Hua Li, Mulan's mother, in the live-action version of Mulan (2020).
Chao is married to voice actor Simon Templeman. She began acting at the age of five in a California-based Peking opera traveling company at the instigation of her parents who were already heavily involved, and during the summers they sent her to Taiwan to further develop her acting skills. As a child, she played the daughter of a laundry owner (played by James Hong) on the 1970 episode of Here's Lucy entitled "Lucy the Laundress".
For some time, Chao worked at Disneyland as an international tour guide. Deciding not to pursue acting, Chao enrolled in the communications department at the University of Southern California where she earned her degree in journalism. However, after spending a year as a radio newswriting intern at the CBS-owned Hollywood radio station KNX, she soon returned to acting.
Her big break was with the role of Soon-Lee, a South Korean refugee, in the final episodes of the TV series M*A*S*H. Soon-Lee married longtime starring character Maxwell Klinger (Jamie Farr) in the series finale "Goodbye, Farewell and Amen", the most-watched U.S. sitcom television episode of all time as of 2021. Chao continued playing the character in the M*A*S*H sequel series: AfterMASH (1983), her first role billed at co-starring status.
Chao regularly portrayed the Japanese exo-botanist Keiko Ishikawa O'Brien on both Star Trek: The Next Generation and Star Trek: Deep Space Nine. She was also originally considered for the part of Enterprise security chief Tasha Yar. She's had recurring roles as Miss Chung on season 5 of Diff'rent Strokes, Li Ying on season 5 of Falcon Crest, Dr.
Judith Lin on Citizen Baines, Dr. Kim on seasons 1 & 3 of The O.C., Pastor Jin on Don't Trust the B---- in Apartment B, Mrs. Wu on Sin City Saints, Caroline on Better Things, and Tina Tchen on The First Lady. She's guest starred on numerous shows including This is Us, Code Black, The Catch, black-ish, The OA, Hawaii Five-O, Castle, Forever, Law & Order: Criminal Intent, Bones, The Event, CSI, Private Practice, Grey's Anatomy, According to Jim, Six Feet Under, The Parkers, Monk, Without a Trace, Dharma & Greg, Once and Again, The West Wing, Family Law, ER, Brimstone, Chicago Hope, Murder She Wrote, thirty something, Jake & the Fatman, Miami Vice, Beauty and the Beast (1988), The A-Team, St.
Elsewhere, Riptide, M*A*S*H,One Day at a Time (1981), Emergency!, The Incredible Hulk (1978), Here's Lucy, and more. She has starred in several movies including The Joy Luck Club, North (1994), What Dreams May Come, Impostor, I Am Sam, Freaky Friday (2003), Just Like Heaven, Mulan (2020) as Mulan's mother, Together Together, and The Starling. In 2019, Chao was invited to join the Academy of Motion Picture Arts and Sciences citing her contributions to critically acclaimed films The Joy Luck Club and I Am Sam.
Show More
Rosalind Chao Videos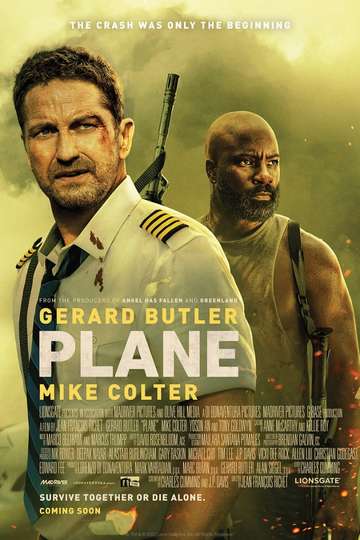 'Plane,' the new action-thriller from director Jean-François Richet, is scheduled to crash-land...
Read full review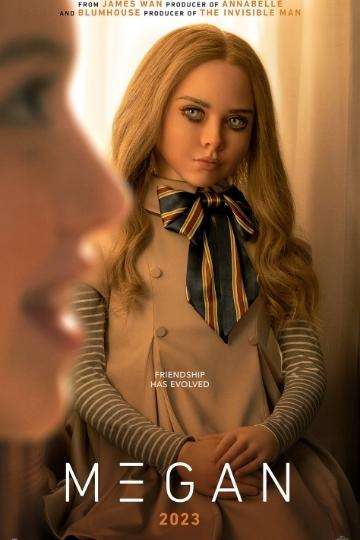 Convinced that doll you gave your daughter or niece for Christmas is watching you? Then you'll relate...
Read full review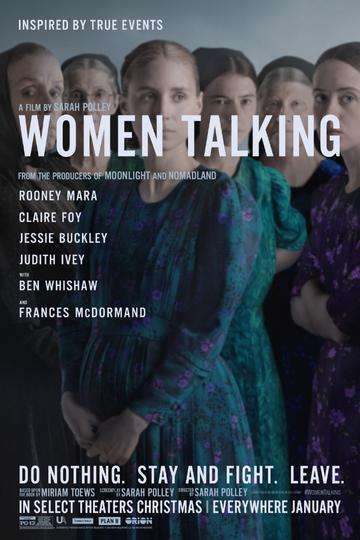 On limited release now before opening more widely in theaters on January 6th, 'Women Talking' represents...
Read full review