Daniel Craig Turned Down $99M to Return as Bond? Not So Fast!
Twitter is currently shaken, not stirredtrending "Daniel Craig" for the rumor that he turned down about $99 million to return as James Bond for two more films.
That news came via anonymous sources to The Daily Mail but, shortly afterward, separate "authoritative Bond sources" told BBC News that Daniel Craig hasn't made any decisions about his future as 007, and "no decision is likely to be made for a while" since the next film wouldn't be expected in theaters until late 2018 at the earliest.
But Daniel Craig has not made it a big secret that he doesn't want to return to the role of 007, and fans have spent the past year naming potential successors. Frankly, more people seem to want to believe the news that DCraig is quitting.
One "L.A. film source" told the Daily Mail, "Daniel is done – pure and simple – he told top brass at MGM after 'Spectre.' They threw huge amounts of money at him, but it just wasn't what he wanted. He had told people after shooting that this would be his final outing, but the film company still felt he could come around after 'Spectre' if he was offered a money deal."
That money deal was reportedly £68 million (the equivalent of over $99 million U.S. dollars) to return for two more Bond films, and would include endorsements, profit shares, and a role for him as co-producer. But one of their sources said execs finally agreed to let Craig go from his contract after tiring of his criticism of the franchise. (If he criticized "Spectre," he may have had a point...)
MGM: "We'll pay $99M for 2 more films"
Daniel Craig: "No"
MGM: "How about the world?"
Craig: "The world is not enough"
*leaves* *explosions*

— Mike Thomsen (@mikethomsen) May 19, 2016

The BBC News report basically said "not so fast" on all of that, possibly because Craig is still under contract. Still, fans are now pushing hard for their faves as replacements -- with Tom Hiddleston appearing to be a lead horse in the race, along with Idris Elba, plus Hugh Jackman, Tom Hardy, Michael Fassbender, etc.
Daniel Craig Reportedly Turned Down Nearly $100 Million To Play James Bo.. Related Articles: https://t.co/aOe6ZSXVWOpic.twitter.com/Fw12mybMtb

— Taylor Swift News (@taylorswiftooyu) May 19, 2016
Some suggestions to replace Daniel Craig as #JamesBondpic.twitter.com/WrBhk34TcZ

— Ms. Marya E. Gates (@oldfilmsflicker) May 19, 2016
Daniel Craig is done with Bond. https://t.co/jXh31U2waq

Who could be 007?

Clearly, the only choice is Idris Elba! pic.twitter.com/TGYzkQQU5A

— Movies On Weekends (@WMMOWWebsite) May 19, 2016

If they really don't expect a movie in theaters until late 2018 at the earliest, then this Bond race could last longer than the 2016 presidential election.
Want more stuff like this? Like us on Facebook.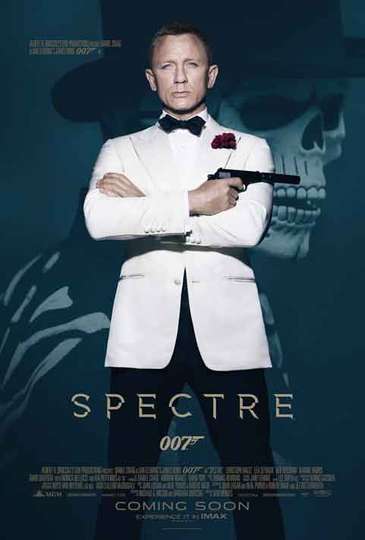 "A Plan No One Escapes"
A cryptic message from Bond's past sends him on a trail to uncover a sinister organization. While M battles political forces to keep the secret service alive,... Read the Plot