9 Reasons Why 'Elf' Is the Best Christmas Movie Ever
Since its debut in 2003, watching "Elf" has become a holiday tradition for many. The magical tale of Buddy's (Will Ferrell) quest to find his biological father is such a Christmas classic that viewing it is the equivalent of singing carols while eating figgy pudding as chestnuts roast near you on an open fire.
It's a must-see at least once a year. Here are nine reasons why it's pretty much the greatest holiday film of all time.
1. Because we've been quoting it for 15 years
I say this to basically anyone I distrust.
2. Because Buddy the Elf's positive attitude is an inspiration to us all.
Seriously, he makes me want to be better person.
3. Because maple syrup spaghetti doesn't look that bad after re-watching it for the 30th time...
Be honest. You kind of want to try it now.
4. Because it's also kind of a rom-com.
A love story and a kid-friendly holiday tale? Wins all around.
5. Because Buddy's newfound relationship with with his family gets us every time.
He just wanted to meet his dad!
6. Because stop-motion animal friends.
"Not now, Arctic Puffin!"
7. Because Bob Newhart is perfect.
If you're not a fan of Papa Elf, don't talk to me.
8. Because Buddy knows what matters in life.
Asking someone their favorite color isn't the worst way to answer the phone, if you think about it.
9. Because it truly captures the holiday spirit.
Oh -- and there's singing, too.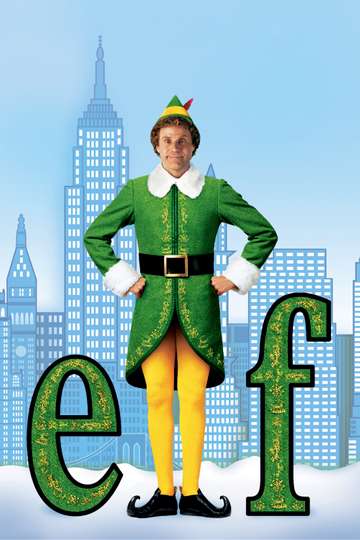 "This holiday, discover your inner elf."
Showtimes & Tickets
When young Buddy falls into Santa's gift sack on Christmas Eve, he's transported back to the North Pole and raised as a toy-making elf by Santa's helpers. But as... Read the Plot