Report: Lex Luthor Cut Out of 'Justice League' Entirely
According to reports from people who've already seen "Justice League," there's no sign of Jesse Eisenberg's Lex Luthor.
CinemaBlend reports that one of the changes made when Joss Whedon took over from Zack Snyder was to cut Eisenberg's divisive villain out completely. That's great news for people who really, really hated his jittery interpretation of that character.
They also cite Batman News, who insist that "Justice League" will be Lex Luthor-free. While that hasn't been officially confirmed, we haven't seen Lex in any publicity for the film so far.
Batman News can confirm that the current cut of #JusticeLeague does NOT include Jesse Eisenberg's Lex Luthor scenes pic.twitter.com/MvEp8O0EIt

— Batman-News.com (@BatmanNewsCom) September 20, 2017
"Justice League," which may or may not be Ben Affleck's last go-round as Batman, opens November 17.
[Via CinemaBlend]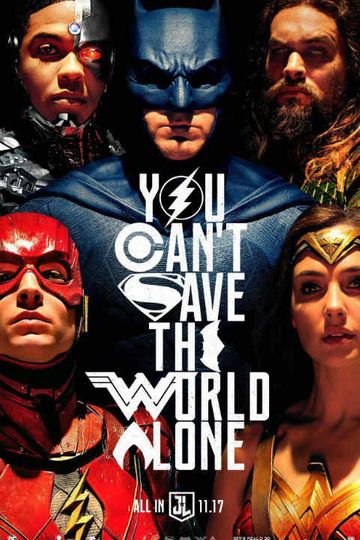 "You can't save the world alone"
Fuelled by his restored faith in humanity and inspired by Superman's selfless act, Bruce Wayne and Diana Prince assemble a team of metahumans consisting of Barry... Read the Plot