New 'Purge: Election Year' Trailer: Keep America Great!
"I purge because staying in is un-American."
The purge is back for another round of brutal, murderous anarchy in "The Purge: Election Year." The trailer is eerily well-timed to hit right in the middle of a crazy real-life election cycles and conjures up a very familiar slogan with its own: "Keep America Great."
The set-up is similar to the previous two horror hits — it's time for the purge, 12 hours of free-for-all crime sprees. But this could be the last purge ever, since presidential frontrunner Charlene Roan (Elizabeth Mitchell) has vowed to abolish it for good. But shady factions within the government want to keep the purge, and Charlene and her security chief (Frank Grillo) are forced out into the purge to fend for themselves."The Purge" has become one of the better action-horror franchises in recent years, and "Election Year" looks intriguing. Its parallels to current events look to make it even more arresting. After all, this horror could become real.
"The Purge: Election Year" opens in theaters July 1.
Want more stuff like this? Like us on Facebook.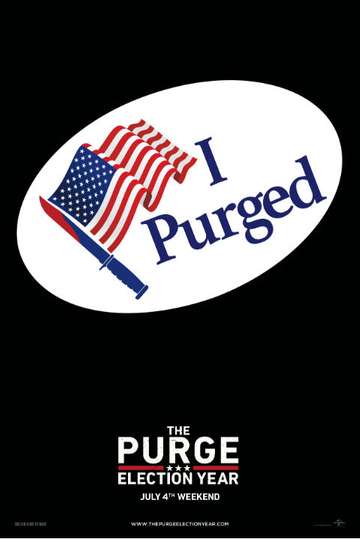 "Keep America great"
Two years after choosing not to kill the man who killed his son, former police sergeant Leo Barnes has become head of security for Senator Charlene Roan, the front... Read the Plot