11 Things You (Probably) Never Knew About 'The Twilight Saga'
It's been ten years since Bella and Edward became a thing.
This week, on November 21, 2008 -- fans squee'd in theaters upon the release of the first "Twilight" movie.  As obsessively as fans pored over every detail of the supernatural romance, there's still much you may not know about the five-film series.
Here are the dark (and not-so-dark) secrets of how the best-selling Stephenie Meyer novels sank their fangs into the multiplex.
1. MTV Films optioned the "Twilight" books way back in 2004, but their version of the saga would have been so unlike the novels as to be nearly unrecognizable. There was talk of night-vision goggles and making Bella a cool jock instead of a shy loner and... oh, we just can't even.
2. Thankfully, when Summit Films wound up with the rights, the indie studio promised Meyer greater fidelity, even writing into its contract language that stipulated the modest length of the vampires' fangs.
3. Meyer's casting ideas for Bella and Edward were The Tudors").
4. Director Catherine Hardwicke thought of Kristen Stewart after seeing the 17-year-old in her brief but acclaimed performance in "Into the Wild." She confirmed her instinct once she flew to Pittsburgh to audition Stewart while the actress was in the midst of shooting the indie film "Adventureland."
5. Robert Pattinson came aboard as Edward just three weeks before production started, at the suggestion of a low-level Summit staffer who was impressed by the English actor's performance as the ill-fated Cedric Diggory in "Harry Potter and the Goblet of Fire." Summit flew him to California, where his audition consisted of a love scene with Stewart, acted out on Hardwicke's own bed at her Venice home. "It was electric," Hardwicke told Entertainment Weekly. "The room shorted out, the sky opened up, and I was like, 'This is going to be good.'"
6. The first "Twilight" movie cost just $39 million to make, a budget that was sofa-cushion change for a would-be blockbuster / franchise launcher even in 2008. It earned back $193 million in North America and another $201 million overseas.
7. As Jacob, Taylor Lautner proved as much a fan-fave heartthrob as Pattinson's Edward. Yet the producers almost recast Jacob after the first film, fearing that Lautner wasn't brawny enough to play the maturing teen werewolf. Fortunately, before shooting began on "New Moon," Lautner hit the gym and added 30 pounds of muscle. Mostly in his now-iconic abs, we'd guess.
8. Rachelle Lefevre wasn't so lucky. After playing the villainous vampire Victoria in the first two movies, she lost the part in "Eclipse" due to a scheduling conflict with "Barney's Version." That indie drama needed her on the set for just 10 days that overlapped with the three-month "Eclipse" shoot. She figured Summit would make accommodations for her. Instead, the studio replaced her with Bryce Dallas Howard, who'd turned down the chance to play Victoria in the first "Twilight" because she'd felt the part was too small.

9. The final two movies, "Breaking Dawn" Parts 1 and 2, cost a combined $230 million to make. Of that $230 million, Stewart, Pattinson, and Lautner each got $25 million, plus 7.5 percent of the gross receipts, making them (for a brief, shining moment) among the highest paid actors in Hollywood history.
10. All told, the five-movie franchise grossed $1.4 billion in North America and a total of $3.3 billion worldwide.
11. Might there be further "Twilight" movies? There might, if Meyer revisits her universe the way J.K. Rowling has with her "Harry Potter" spinoff "Fantastic Beasts and Where to Find Them."
"It's a possibility," Lionsgate co-chairman Patrick Wachsberger said in September. (Lionsgate took over the franchise when it bought Summit in 2012.) "Not a certainty but it's a possibility. It's about Stephenie. If she wants to tell a story related to those characters, we're here for her."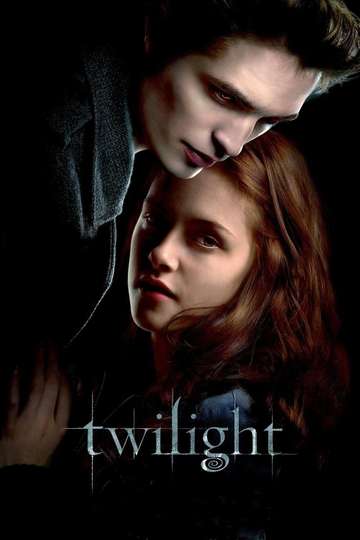 "When you can live forever, what do you live for?"
Showtimes & Tickets
When Bella Swan moves to a small town in the Pacific Northwest, she falls in love with Edward Cullen, a mysterious classmate who reveals himself to be a 108-year-old... Read the Plot