Vin Diesel Isn't Afraid of Anything in 'The Last Witch Hunter' Trailer
Who do you call when a horde of powerful, evil witches wants to destroy the world? "The Last Witch Hunter."
In the first full trailer for the action-fantasy movie, Vin Diesel plays Kaulder, the titular character tasked with saving the world. There's nothing he's afraid of, because he's immortal. That's been a blessing and a curse, which we can see from sad flashbacks to Kaulder's wife and child some 800 years ago.

"He is the most hardened and deadliest soldier due to his immortality," Diesel told Entertainment Weekly. "We assume the immortality is a gift, but we learn from understanding his world that there is a certain pain that he has been harboring for so long and there's a certain isolation that the character's had to live with."
That isolation doesn't persist for long. Helping Kaulder in his quest are the wise Father Dolan (Michael Caine); his young protege priest (Elijah Wood); and good witch Chloe (Rose Leslie), whose dreamwalking abilities might be the key to victory.
"The Last Witch Hunter" opens October 23.
Want more stuff like this? Like us on Facebook.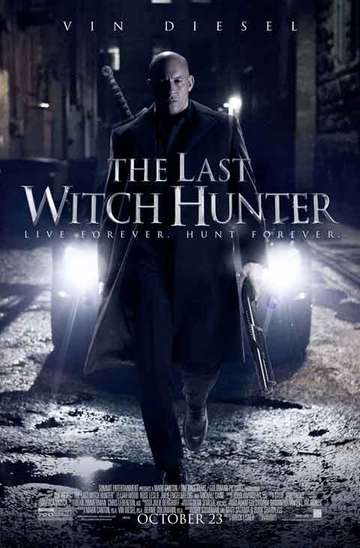 "Live forever. Hunt forever."
1 hr 46 min
Oct 23rd, 2015
The modern world holds many secrets, but by far the most astounding is that witches still live among us; vicious supernatural creatures intent on unleashing the... Read the Plot