Watch Awesome Marvel Supercut to Prepare for 'Captain America: Civil War'
Attention, Marvel Cinematic Universe students, you have a new homework assignment to complete before "Captain America: Civil War" launches Phase 3 on May 6.
Please carve out seven minutes to watch the new supercut, "The Road to Civil War" from Charles Villanueva of MCUExchange. It's a fairly comprehensive visual history, showing us the evolution of the Tony Stark/Iron Man (Robert Downey Jr.) vs. Steve Rogers/Captain America (Chris Evans) conflict.
The video includes footage from the Iron Man and Captain America movies, so far, including "Civil War" clips, plus footage from the two Avengers films to date. As Entertainment Weekly noted, the supercut even put in some footage from the MCU TV shows, "Jessica Jones" and "Agents of S.H.I.E.L.D."
Here it is:

Do you not have chills? Seriously. This is masterful work.
Here's Hydra to tell you what happens if you do not complete this viewing assignment by the May due date:
Want more stuff like this? Like us on Facebook.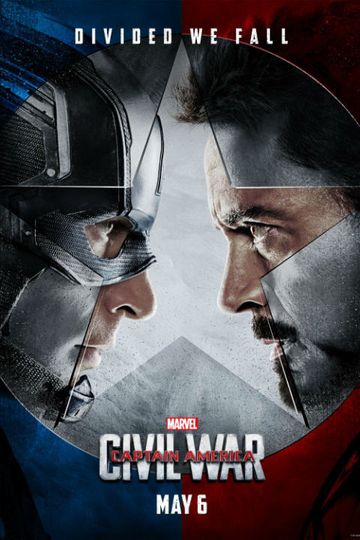 "Divided We Fall"
Following the events of Age of Ultron, the collective governments of the world pass an act designed to regulate all superhuman activity. This polarizes opinion amongst... Read the Plot