ROCKETMAN Stay in the music biz long enough and you'll probably see a biopic released about you. The genre is a Hollywood staple, but not all films associated with it are created equal. Just because an artist is great doesn't mean the film about their life is. To celebrate the arrival of magical musical biopic "Rocketman" (starring "Kingsman" breakout Taron Egerton as flamboyant pop superstar Elton John), here are 11 must-see music biopics that are definitely going to rock you.
'Amadeus' (1984) Who says classical music doesn't have an edge? Milos Forman's 1984 Best Picture winner will teach you a thing of two about Mozart, plus, it's wildly entertaining.
'Behind The Candelabra' (2013) Michael Douglas stepped into the opulent suits of piano phenom Liberace, aka Mr. Showmanship, in this compelling Soderbergh HBO original movie that picked up a whopping 11 Emmy wins in 2013.
'Coal Miner's Daughter' (1980) Sissy Spacek shines in this 1980 biopic that tells the harrowing tale of legend Loretta Lynn's ascent to being hailed one of the queens of country music.
'I'm Not There' (2007) No, this isn't your typical rise-to-stardom biopic. Todd Haynes enlisted the help of six esteemed actors (Cate Blanchett, Christian Bale, Marcus Carl Franklin, Richard Gere, and the late Heath Ledger) to channel the different public personas of Bob Dylan. Sound like an odd way to explore an icon's inspiration? It is – but you'll still be enthralled, particularly by Ledger and Blanchett's knockout performances.
'Love and Mercy' (2014) "Love and Mercy" goes deep inside the fascinating and brilliant mind of "Beach Boys" leader Brian Wilson using a narrative that intercuts between his younger self in the 1960s (Paul Dano) and later self in the 1980s (John Cusack.)
'Ray' (2004) Jamie Foxx became an acting force to be reckoned with when he wowed audiences thanks to his spot-on portrayal of musical icon Ray Charles. Foxx famously won his first Oscar for Best Actor for this film.
'Selena' (1997) Before she became the pop luminary known otherwise known as Jenny from the Block, Jennifer Lopez played Selena Quintanilla-Perez in this retelling of the Tejano superstar's life, which met a tragic end. You'll have "Bidi Bidi Bom Bom" in your head for days after viewing, but that's all part of the experience.
'Straight Outta Compton' (2015) Whether you're a hip hop fan or not, NWA's intensely gripping and powerful history will have you hooked.
'The Doors' (1991) Jump into the mind-bending rock and roll 1960s for Oliver Stone's psychedelic take on the strange world of Jim Morrison. Val Kilmer's performance is worth the trip.
'Walk the Line' (2005) Joaquin Phoenix and Reese Witherspoon are electric in this drama that's just as much of an epic love story as it is a celebration of groundbreaking artistry.
'What's Love Got to Do With It' (1993) Based on Tina Turner's biography "I, Tina," "What's Love Got to Do With It" isn't always easy to watch, but it's still hard to keep your eyes off of Angela Bassett's stirring portrayal.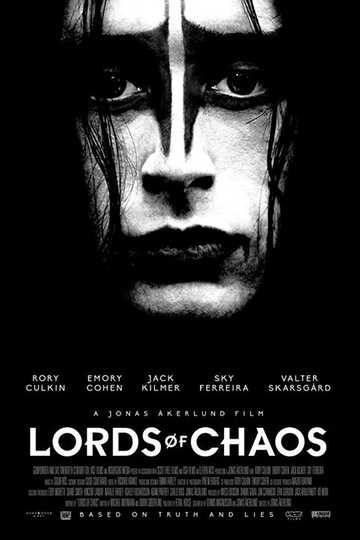 Lords of Chaos
A teenager's quest to launch Norwegian Black Metal in Oslo in the 1990s results in a very violent outcome. Read More