Hollywood's two most self-deprecating ladies are teaming up for big screen laughs together.
Jennifer Lawrence revealed to NY Times Wednesday that she and Amy Schumer are close to completing a comedic screenplay that they have written and intend to star opposite each other.
"We play sisters," Lawrence revealed to The Times. "We're almost done writing. It just flowed out of us. We've got about 100 pages right now."
She continued, "Amy and I were creatively made for each other. We have different flavors. It's been the most fun experience of my life. We start the day off on the phone, laughing. And then we send each other pages. And we crack up. I'm flying out tomorrow to see her in Chicago. We'll write a little bit with her sister, Kim, who worked with Amy when she was writing 'Trainwreck.'"
Oscar winner Lawrence said that she's a fan of Schumer and initiated contact after watching "Trainwreck," the comedienne's summer hit.
"I emailed her after I saw 'Trainwreck' and said, 'I don't know where to get started. I guess I should just say it: I'm in love with you,'" she said. "We started emailing, and then emailing turned to texting."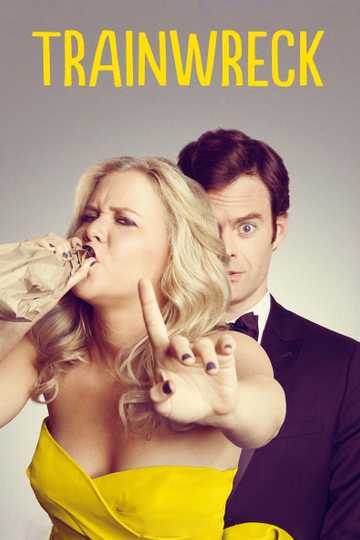 Trainwreck
"We All Know One."
Having thought that monogamy was never possible, a commitment-phobic career woman may have to face her fears when she meets a good guy.Read More