Michelle Rodriguez leads a list of Hollywood's heavy hitters as a presenter at the 2015 Student Academy Awards.The "Fast and Furious" actress will honor a group of budding filmmakers at the 42nd annual ceremony, which recognizes cinematic achievement from student directors. She will be joined by "Straight Outta Compton" star Jason Mitchell, Oscar-winner John Lasseter, and "Big Hero 6" producer-directors Roy Conli, Don Hall and Chris Williams, also Oscar winners.
"Toy Story" director Lasseter, who will helm the fourth sequel of the Oscar-winning film, has the distinction of being the only two-time Student Academy Award winner for Animation ("Lady and the Lamp," 1979, and "Nitemare," 1980; CalArts).
Acclaimed directors Spike Lee, Pete Docter, Trey Parker and Robert Zemeckis are also previous Student Academy Award winners. The program was established in 1972 to showcase emerging global talent.
The 15 student champs were selected among a competitive pool of 1,686 films from 282 domestic and 93 international colleges and universities.
They will be honored with at a fete held Sept. 17 at the Academy's Samuel Goldwyn Theater in Beverly Hills, where the medal placements in gold ($5,000 grant prize), silver ($3,000 grant prize) and bronze ($2,000 grant prize) for categories in animation, alternative, foreign, documentary and narrative will be announced.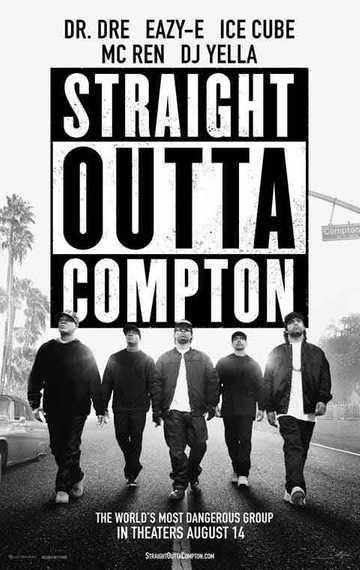 Straight Outta Compton
"The Story of N.W.A."
2 hr 27 min
Aug 11th, 2015
In 1987, five young men, using brutally honest rhymes and hardcore beats, put their frustration and anger about life in the most dangerous place in America into...Read More