Dakota Johnson was under a lot of pressure to nail a convincingly wicked kewl Boston accent.
To pull off Beantown's authentic sound for her role as Whitey Bulger's girlfriend in "Black Mass" - playing opposite Johnny Depp - the Austin, Texas native tells Jimmy Fallon on "The Tonight Show" Wednesday that it was a matter of life or death.
"If you mess it up, [Boston natives] might kill ya," the "Fifty Shades of Grey" star jokingly admits.
Not keen on upsetting Bostonians, Johnson says she practiced with a dialect couch and mingled with the locals. "I have a thing with eavesdropping," she tells Fallon. "If I was at a restaurant or places, I would just listen to the accent and practice."
Naturally, the game-loving late-night host puts her ear and tongue to the test with a challenge on worldwide accents, from French to Australian - and she hits the accents out of the pawk.
In the biopic, hunky Depp makes a transformative appearance as Whitey Bulger, a balding, blue-eyed mobster turned FBI informant. Presently Bulger is now incarcerated for life on charges connected to 19 murders, among other crimes.
"It's about Whitey Bulger," she explains, "who made an alliance with the FBI to bring down the Italians in Boston and also he did a lot of terrible things."
"Black Mass" opens Friday.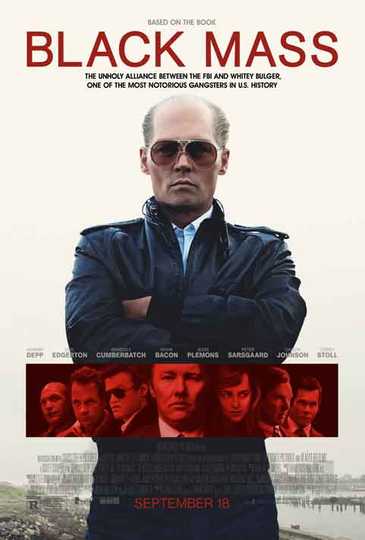 Black Mass
"Keep your enemies close."
The true story of Whitey Bulger, the brother of a state senator and the most infamous violent criminal...Read More
Trailers