November 8th, 2016
by Kelly Woo
'Fantastic Beasts' Sequels Casting Young Dumbledore
Dumbledore lives!
At least the beloved wizard will live in the "Harry Potter" prequel series "Fantastic Beasts and Where to Find Them."
Fans have long speculated that a younger version of Albus Dumbledore would appear in the new series following Newt Scamander (Eddie Redmayne). Now, director David Yates confirms to Screenrant that this will be the case:
In the second movie Dumbledore comes back. He's got a couple of good scenes with Newt... We're discussing who would play Dumbledore, any suggestions would be good. [Laughs]
Dumbledore's inclusion in the "Fantastic Beasts" sequels (there are five planned) makes sense particularly since dark wizard Gellart Grindelwald figures to be the main villain. Before he was headmaster of Hogwarts School of Witchcraft and Wizardry, Dumbledore was the Transfiguration teacher. He was also a childhood friend of Grindelwald, and the two plotted to acquire all three of the powerful Deathly Hallows.
Eventually, the two parted on bitter terms and Grindelwald began a career as a fearsome dark wizard. It would take -- spoiler alert -- an epic duel fought by Dumbledore to stop him.
The question of who might play young Dumbledore is fascinating. The character was played by, first, Richard Harris, and then Michael Gambon in the "Harry Potter" movies. It seems Johnny Depp will play Grindelwald, so the actor should be around the same age. May we suggest keeping it in the family and cast Jared Harris (Richard's son)?
Want more stuff like this? Like us on Facebook.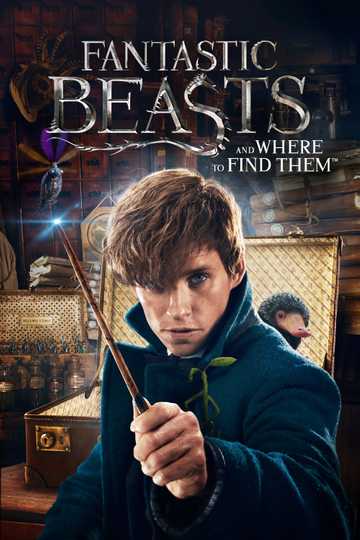 Fantastic Beasts and Where to Find Them
In 1926, Newt Scamander arrives at the Magical Congress of the United States of America with a magically expanded briefcase, which houses a number of dangerous creatures and their habitats. When the creatures... Read More