 Hard to believe, but "Dirty Dancing" never reached higher than No. 2 on the box office chart. (It kept losing to "Stakeout.") Yet 30 years after the Jennifer Grey-Patrick Swayze romance's release (on August 21, 1987), "Dirty Dancing" seems more popular than ever.
Long after the movie became a worldwide smash and sold tens of millions of copies of two soundtrack albums, there's still the current touring stage show and this past spring's TV remake. When the film turned 25, we learned plenty about its untold history. Still, there are some "Dirty" secrets left to tell. 1. Producer/screenwriter Eleanor Bergstein may have based much of "Dirty Dancing" on her own teenage vacations at resorts in New York's Catskill mountains, but it's not clear how accurate her memory of those days was. When scouting locations in Virginia, she was asked if they resembled the mountain resorts of her youth. She replied that she didn't remember because "I was always looking at boys."
2. Bergstein had been a dance instructor herself. "I was a teenage mambo queen," she said in 2015, "which was our alternate title if we lost 'Dirty Dancing.'" Apparently, there was some concern that potential moviegoers would see that title and expect the film to be porn. 3. The soundtrack came from Bergstein's own collection of vintage 45s. She used the old singles as temporary tracks while the dancers were learning their steps, and the filmmakers just decided to keep them and license the rights. Wise move.
4. One exception: "She's Like the Wind." Sung by Swayze, it sounded to most moviegoers like a new tune, but the ballad was actually composed for his pre-fame film "Grandview U.S.A." in 1984 and never used. 5. Years after he played Dr. Houseman, Jerry Orbach recalled that the producers were unwilling to meet his asking price, so he agreed to a reduced salary in return for percentages of the movie's profits and its music sales. Both ended up being worth so much that he called it the best deal he ever negotiated.
6. The movie's $5 million budget was so meager, Bergstein said in 2006, that one day on the set, she had to help feed the crew. "There I was, feeding the extras peanut butter and crackers because we couldn't afford catering. I'd wade through them and get up on a chair and tell them: 'You are the heart and soul of this movie.' And then I'd lock them in, in case they ran away." 7. Personality clashes between Swayze and Grey, which dated back to their failure to get along while making 1984's "Red Dawn," continued on the "Dirty Dancing" set. Filming the rehearsal montage where Johnny runs his hand down Baby's arm, Grey couldn't stop laughing, which irritated Swayze. They were supposed to be playing the scene for serious drama, but eventually, the filmmakers gave up and kept the muffed takes, resulting in one of the movie's most beloved sequences.
8. Jane Brucker, who played Baby's sister Lisa, composed her hilariously awful talent show song (Hawaiian misfire "Hula Hana") herself, and she did it on the spot. "They wanted to do a song from 'South Pacific,' and they couldn't get the rights to it." Brucker tells Moviefone. "They said, 'You have to write something or we have to cut it.' [Choreographer] Kenny Ortega helped me make it Hawaiian." 9. After rehearsing the number, she was told there might not be time to shoot it. At the end of the day, however, "I got one set-up. I had two takes to get it right." An accomplished jazz singer, Brucker had to sing off-key on purpose. The number stayed, but it took 20 years for Brucker to get songwriting credit for it. Not until the song was reused in the stage musical did Brucker succeed in her legal battle to earn royalties from "Hula Hana." Which, she says, provide her to this day with "a steady income."
10. The long-gestating stage musical version, which Bergstein mounted in Australia and on London's West End a decade ago, finally reached America as a touring production in 2014. It never made it to Broadway, but it's about to start its fourth year on the regional circuit. 11. The film crew snickered when Swayze said, "Nobody puts Baby in a corner." No one expected that to become the movie's most iconic line.
12. The Office" regular Melora Hardin as Baby. It lasted 11 episodes.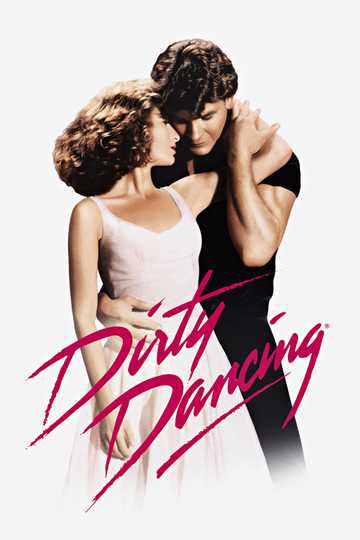 Dirty Dancing
Expecting the usual tedium that accompanies a summer in the Catskills with her family, 17-year-old Frances 'Baby' Houseman is surprised to find herself stepping into the shoes of a professional hoofer—and... Read More