That's a wrap! "Captain Marvel" ended filming on Friday, July 6. Now we wait impatiently for the first footage from the next Marvel Cinematic Universe movie.
Both co-director Ryan Fleck and star Brie Larson shared photos honoring the final day of filming. While there weren't any spoilers, fans can still analyze Larson's writing for any clues:
"Captain Marvel" takes place in the 1990s, with a digitally de-aged Samuel L. Jackson, but we know it will tie into the end of "Avengers: Infinity War," since the post-credits scene had Jackson's Nick Fury send Captain Marvel an SOS message. Brie Larson's solo movie comes out just two months before "Avengers 4," so it's clear it will have a tie-in to that still untitled but much anticipated film.
Speaking of the title, Marvel Studios boss Kevin Feige said we'd be getting the official title to "Avengers 4" at the same time as the first teasers and promo footage for "Captain Marvel." He figured we were a few months away from all of that, but look forward to it toward the end of the year.
"Captain Marvel" -- which also stars Jude Law, Annette Bening, Gemma Chan, Lee Pace, and Ben Mendelsohn -- opens in theaters March 8th, 2019.
Want more stuff like this? Like us on Facebook.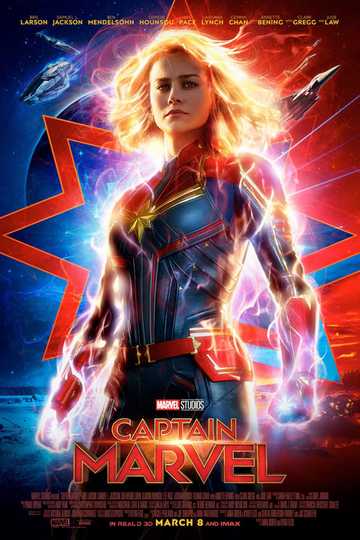 Captain Marvel
The story follows Carol Danvers as she becomes one of the universe's most powerful heroes when Earth is caught in the middle of a galactic war between two alien races. Set in the 1990s, Captain Marvel... Read More