'Friday the 13th' Reboot May Be Coming ... From LeBron James
LeBron James is turning into a Hollywood powerhouse.
He was a scene-stealer in "Trainwreck." He was just announced to star in and produce the "Space Jam" sequel. He hyped "Ozark" for Netflix. And now he's in talks to produce a "Friday the 13th" reboot.
If he keeps this up, it's going to set a new precedent for athletes: Soon Tom Brady will call his agent pushing for the "Guardians of the Galaxy Vol. 3" job.
Bloody Disgusting reports that LeBron James and his Springhill Entertainment are in talks with Vertigo Entertainment for this "Friday the 13th" reboot. Apparently LeBron is a huge horror fan, and BD even dug up one of his old tweets on the franchise:
However, it appears to be early days on the talks, and there may be some legal snags to get through.
According to Screen Rant, the franchise has stalled since the 2009 reboot, due in large part to legal issues concerning distribution rights. Victor Miller -- who wrote the script for the first "Friday the 13th" movie in 1980, creating the character of Jason Voorhees -- just won a legal battle against producers Horror, Inc. That gives Miller the rights, for now, although the producers are appealing the latest judgment.
There have been 12 films in the franchise so far, from 1980 to 2009, along with a TV show, games, and merchandising -- including Jason's mask, which has been a Halloween costume favorite for decades.
Interestingly enough, Blumhouse chief Jason Blum has also mentioned wanting to do a "Friday the 13th" movie. He just had a massive success bringing back "Halloween," so -- no offense to LeBron James -- if it came down to LeBron vs. Blumhouse, we'd go with the proven track record. But it's not going to come down to us.
Stay tuned for any developments on Jason's latest slasher.
Want more stuff like this? Like us on Facebook.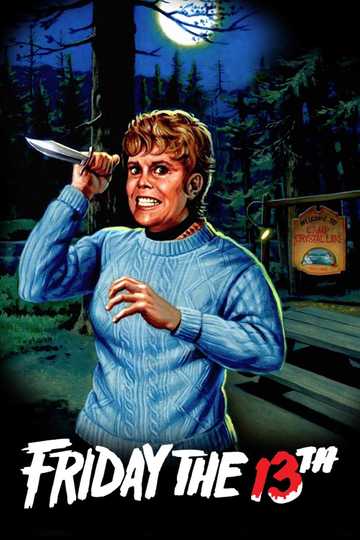 "They were warned...They are doomed...And on Friday the 13th, nothing will save them."
Camp counselors are stalked and murdered by an unknown assailant while trying to reopen a summer camp that was the site of a child's drowning. Read the Plot