As the Academy of Motion Picture Arts and Sciences gears up to begin voting on Oscar nominees, the awards body has revealed which features will be vying for statuettes at next year's ceremony. And if any members happen to be indecisive, they may have a hard time sifting through this huge collection of films.
The Academy revealed on Tuesday that there are 347 films that are eligible for feature-length Oscars this year, including the coveted Best Picture prize. That shortlist (can we still call it that when it has more than 300 entries? Whatever, we're sticking with it) is a slight uptick from 2018's eligible films pool, which contained 341 options.
Among the films included in this year's lineup are names that have already been heard plenty of times this awards season, such as "Black Panther," "The Favourite," "If Beale Street Could Talk," "Roma," "A Star Is Born," and "Vice." Then there are the flicks that have no chance at any sort of recognition -- but we won't name any names. (Though you can probably figure them out for yourself.)
According to The Hollywood Reporter, the Academy has a strict set of parameters that films need to follow in order to qualify for a Best Picture (or editing, or acting, or writing, or what have you) prize. THR writes:
" ... [A] feature-length motion picture qualifies if it has a running time of more than 40 minutes, is exhibited theatrically on 35mm or 70mm film or in a qualifying digital format, and opens in a commercial motion picture theater in Los Angeles County by Dec. 31 and completes a minimum run of seven consecutive days."
The Academy also revealed on Tuesday its shortlists in specific categories, including Best Original Song, Best Documentary Feature, and Best Foreign Film. There's a bunch of overlap between that list and this newest one, so keep your eyes peeled for films that can break through multiple different format categories. (Obviously, "Roma" is the biggest contender here.)
Nominees for the the 91st annual Academy Awards will be announced on January 22. The Oscars telecast will take place on Sunday, February 24 on ABC.
[via: The Hollywood Reporter, Oscars.org]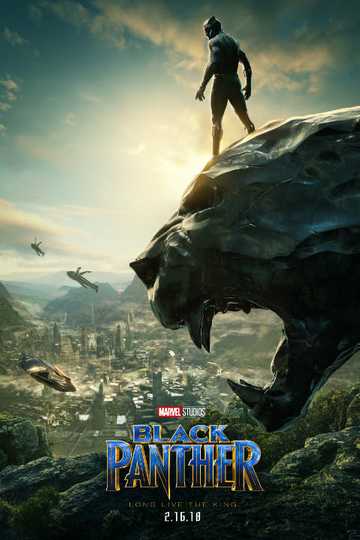 Black Panther
King T'Challa returns home from America to the reclusive, technologically advanced African nation of Wakanda to serve as his country's new leader. However, T'Challa soon finds that he is challenged for... Read More