December 21st, 2018
by Moviefone Staff
10 Christmas Movie Facts You Never Knew you Needed to Know - Just in time for Christmas!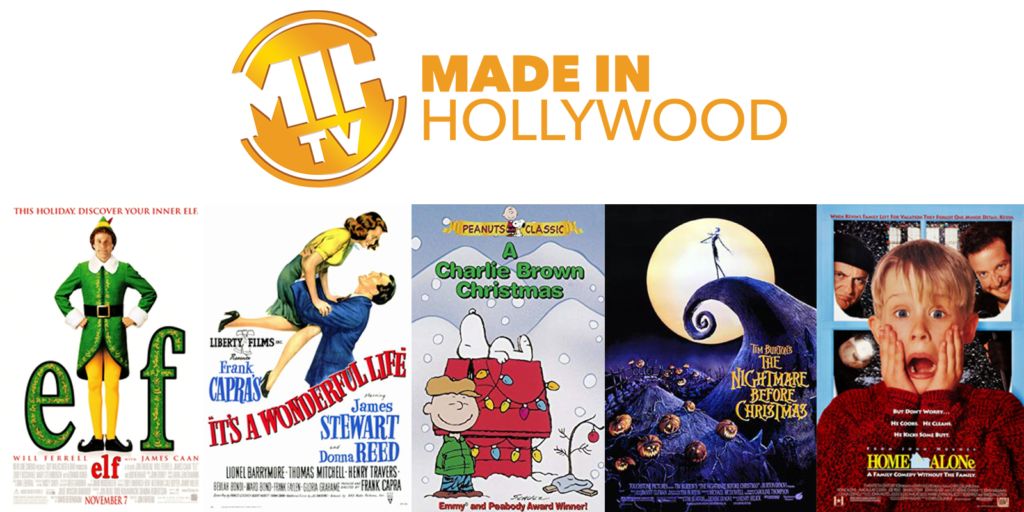 It's nearly the night before Christmas, and your stockings are undoubtedly already hung by the chimney with care. All that's left is to prepare some cookies for Santa, double check your shopping lists, and binge watch your favorite Christmas movies. This year, Made in Hollywood wanted to help you keep your relatives on their toes with a special assortment of Christmas movie facts you never knew you needed to know! 1.The director of Elf, Jon Favreau, gave an uncredited cameo to Peter Billingsley in hopes that it would add in the right "mojo" to help Elf become a holiday hit. Billingsley is best known for his role as Ralphie in A Christmas Story.
2. Favreau originally wanted to film at Macy's, however, Macy's would not have allowed the part of the script where the mall Santa is revealed to be a phony. Unwilling to change the script, Favreau opted instead to have the setting portrayed as Gimbel's, a now-defunct competitor to Macy's, which enabled more freedom in filming.
3. Favreau had a cameo in Elf as a doctor, but most people don't know he was also the voice of the narwhal.
4. The creepy laughing sound effect used during the jack in the box scene is the same sound used for the hyenas at the Magic Kingdom at Disney World in Orlando, Florida, as well as the laughing hyena in the 1955 animation, Lady and the Tramp.
5. Though Buddy's twelve-second burp wasn't performed by Will Ferrell, it was actually performed by a real human being: Maurice LaMarche, the famous cartoon voice actor from Animaniacs and Pinky and the Brain. 6. It's a Wonderful Life became a success due failure and copyright law. After it premiered, the movie was a flop and left its director, Frank Capra, more than half-a-million dollars in the hole. So what made this film the success we know it as today? The film's copyright expired in 1974, which delivered it into the "public domain," effectively making the entire film public property and free to use without having to pay licensing fees or royalties. This made it an ideal choice for filling airtime during the holiday season for many tight-budget broadcasters. As a result, TV broadcasters saturated the film, repeating it over and over to the point that it forced itself into being a holiday tradition in the United States. 7. A Charlie Brown Christmas killed an entire industry. Beginning in the late 1950s, America became obsessed with artificial Christmas trees made from aluminum. More than 1,000,000 were made in the 1960s alone. That is, until, Charlie Brown's epic journey to find a real, natural Christmas tree took root in the hearts of the public. Shortly after the premier of A Charlie Brown Christmas, where Charlie Brown refuses Lucy's request to purchase the "biggest aluminum Christmas tree you can find," aluminum tree sales plummeted and the industry soon perished, ironically unlike its artificial trees. 8. In order to inspire more creepily constructed characters, Tim Burton instructed his artists to use their non-dominant hand while coming up with designs for monsters.
9. Disney originally wanted Jack Skellington to have eyeballs instead of empty sockets, as they believed that it would be difficult for an audience to emotionally connect with Jack's haunting gaze. 10. When the McCallister family arrives in London and is seen running through Heathrow Airport, you may have realized that it was the real deal. But why would Home Alone's producers choose to send an entire cast and film crew halfway across the world for a scene that only lasts for several minutes? Why not just recreate an airport terminal locally, or make use of one of the many airports surrounding the studio? The answer is that the original version of Home Alone included more storyline and adventures from the family while in Europe. However, when this version was shown to test audiences, the feedback received was to focus more time on Kevin's shenanigans back home, alone. As a result, the cast may have enjoyed their trip to France, but audiences will never get a chance to see it.
We hope you've enjoyed this holiday list of Christmas movie facts! Please be sure to follow us on twitter and Like our Facebook page for more fun behind-the-scenes content!