Alicia Silverstone Gives Her Thoughts on Leslie Grace Playing 'Batgirl'
The 'Batman & Robin' actress, who was the first ever to play Batgirl on the big screen, is excited to see Leslie Grace take on the iconic crime fighter role in HBO Max's upcoming movie.
Last weekend, actress Leslie Grace posted on her Instagram account a photo of herself in her new costume for HBO Max's upcoming 'Batgirl' movie.
The movie, which is currently filming in Scotland, will be the first time the character has appeared in a live-action feature film since Alicia Silverstone first played the role in 'Batman & Robin.' Silverstone, best known for playing the iconic Cher Horowitz in Clueless, starred opposite George Clooney and Arnold Schwarzenegger in the 1997 movie, which was directed by Joel Schumacher.
Moviefone recently had the chance to speak exclusively with Alicia Silverstone about her upcoming shark movie, 'The Requin,' which will be released in theaters, on digital, and On Demand beginning January 28th. We also asked the actress her thoughts on Leslie Grace's new Batgirl costume, and if she had any words of encouragement for the young actress taking on the iconic role.
"I didn't get to see it," Silverstone said of Grace's Instagram post. "I'm going to look it up now when we get off the phone. I'm just so excited for her. What an amazing experience she is going to have on this journey. I'm sure she is going to kill it. She doesn't need any words (of encouragement) from me. She's going to be great!"
Grace, who was last seen in director Jon M. Chu's 'In the Heights,' will be joined in 'Batgirl' by Oscar winner J.K. Simmons, who is reprising his role from 'Justice League' as Barbara Gordon's father, GCPD Commissioner James Gordon. Also reprising his role from 'Batman,' 'Batman Returns,' and the upcoming 'The Flash,' will be Michael Keaton as Bruce Wayne/Batman.
Directed by Adil El Arbi and Bilall Fallah ('Bad Boys for Life'), the movie will also feature Brendan Fraser as the villain, Firefly. 'Batgirl' is scheduled for release on HBO Max sometime later this year.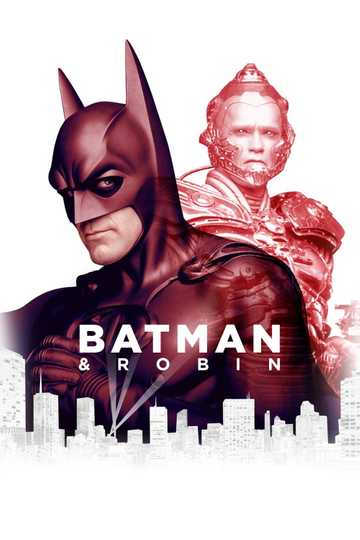 "Strength. Courage. Honor. And loyalty." There's terror in paradise when Jaelyn (Alicia Silverstone) and Kyle (James Tupper) arrive at a remote seaside villa in Vietnam for a romantic getaway. A torrential... Read the Plot