Musician Jon Batiste Joins Movie Musical 'The Color Purple'
He'll be part of an impressive cast that already includes Fantasia Barrino, Danielle Brooks and more.
Jon Batiste, best known as a musician and the bandleader/musical director of 'The Late Show with Stephen Colbert' is making strides on the acting front. He's joining the already star-studded cast of movie musical adaptation 'The Color Purple'.
The film, which represents the next stage of the story – originated with Alice Walker's Pulitzer Prize-winning 1982 novel, which is set in Georgia, 1909. With an abusive father, the only person who 14-year-old Celie cares for and loves is her younger sister Nettie. Then Celie is married off to Albert Johnson, a brutal, uncaring man. After an incident between Nettie and Albert, Albert bans Nettie from his property and it appears that Celie may never see her again.
Steven Spielberg directed an Oscar-nominated movie adaptation that saw theaters in 1985. That, in turn led to a musical adaptation that opened in 2005, running until 2008 and earning 11 Tony Award nominations. It was revived in 2015 to even more success, including two Tony wins. It has since been produced in several countries and launched various tours.
All that acclaim means that a movie musical was all but inevitable. Spielberg is a producer alongside Oprah Winfrey (who appeared in the original film and earned one of its Oscar nominations) and musical legend Quincy Jones. Blitz Bazawule, who directed Beyoncé's visual album 'Black Is King' is calling the shots, working from a script by 'The Chi's Marcus Gardley.
Drawing from both the novel and the movie, the screen musical will combine both elements.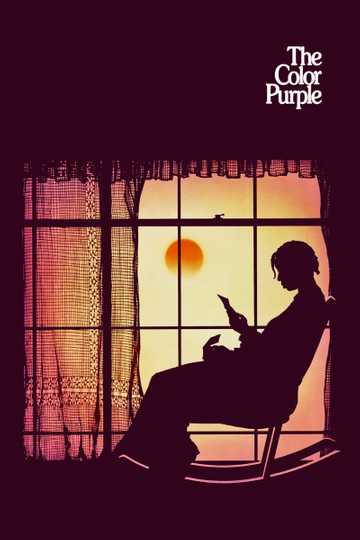 "It's about life. It's about love. It's about us."
Batiste will portray Grady, husband to Shug Avery (Taraji P. Henson). The debonair, sweet-talking piano man is described as "the epitome of charm and eloquence."
The cast is an impressive one, including Fantasia Barrino (in her own feature film debut) as Celie, Danielle Brooks as Sofia, Colman Domingo as Mister, Corey Hawkins as Harpo, H.E.R. as Squeak, Halle Bailey as Young Nettie, Ciara as Nettie, Elizabeth Marvel as Miss Millie, David Alan Grier as Reverend Avery, Tamala J. Mann as First Lady, Phylicia Pearl Mpasi as Young Celie, Deon Cole as Alfonso, Stephen Hill as Buster, Oscar winner Louis Gossett Jr. as Ol' Mister and recent Oscar nominee Aunjanue Ellis as Mama, mother to Celie and Nettie.
'The Color Purple' is now shooting and will be in theaters on December 23, 2023.
It's been a successful year for Batiste so far – he scored five Grammy Awards, including Album of the Year. And 'The Color Purple' isn't his first experience with movies, as he already has an Oscar on his shelf thanks to working on the score for Pixar's 'Soul'. Winning alongside Trent Reznor and Atticus Ross, Batiste is only the second African American composer in history to win the trophy. An adaptation of the Broadway musical The Color Purple, based on the acclaimed novel and its film adaptation. Read the Plot