Mala Powers Biography
​From Wikipedia, the free encyclopedia Mary Ellen "Mala" Powers (December 20, 1931 – June 11, 2007) was an American film actress. She was born in San Francisco, California. In 1940, her family moved to Los Angeles. Her father was an executive with United Press. In the summer of her relocation, Powers attended the Max Reinhardt Junior Workshop where she enjoyed her first role in a play before a live audience.
She continued with her drama lessons, and a year later she auditioned and won a part in the 1942 Dead End Kids film Tough as They Come. At the age of 16 she began working in radio drama, before becoming a film actress in 1950. Her first roles were in Outrage and Edge of Doom in 1950. That same year, Stanley Kramer signed Powers to star opposite Jose Ferrer in what may be her most remembered role as Roxane in Cyrano de Bergerac.
She was nominated for a Golden Globe Award for her part in this movie. While on a USO entertainment tour in Korea in 1951, she acquired a blood disease and almost died. She was treated with chloromycetin, but a severe allergic reaction resulted in the loss of much of her bone marrow. Powers barely survived, and her recovery took nearly nine months.
She began working again in 1952 and 1953, including a part in City Beneath the Sea and City That Never Sleeps, although she was still taking medication. Following her recovery, she appeared in B-movie westerns, such as Rage at Dawn (1955), and science fiction films, among them The Colossus of New York (1958), Flight of the Lost Balloon (1961), and Doomsday Machine (1972).
She also had a large role in Tammy and the Bachelor (1957) She appeared on more than one hundred television programs, including episodes of Appointment with Adventure, John Payne's The Restless Gun, Maverick, Bonanza, Wild Wild West and Perry Mason. She co-starred opposite Anthony Quinn in the television movie The Man and the City, later a television series.
She was married to Monte Vanton in 1954, but they divorced in 1962; they had a son, Toren Vanton, who survived his mother. Powers remarried in 1970 to M. Hughes Miller, a book publisher. Powers was a successful children's author of "Follow the Star" and "Follow the Year" and of "Dial a Story". Shortly before her death from complications of leukemia June 11, 2007, aged 75, she had been on a lecture tour at universities.
She was a master teacher for the past 14 years in the summer program at the University of Southern Maine for the Michael Chekhov Theatre Institute, training actors and teachers of acting. Mala Powers co-founded the National Michael Chekhov Association with teaching colleagues Wil Kilroy and Lisa Dalton, who continue to teach the curriculum developed by the trio in Maine.
Powers was the executrix of the Michael Chekhov estate and instrumental in publishing Chekhov's books On the Technique of Acting, To the Actor, and The Path of the Actor. She also published Chekhov's audio series "On Theatre and the Art of Acting", to which she added a 60 page study guide. She co-narrates with Gregory Peck a documentary on Chekhov entitled "From Russia To Hollywood".
She was patron of the Michael Chekhov Studio London and has a star on the Hollywood Walk of Fame. Powers also had a small but recurring role on Shirley Booth's Hazel series. In that capacity she became a close friend of Lynn Borden, who played Barbara Baxter in the 1965-1966 season. Later, she gave Borden several elephant figurines, one a jade piece an another purchased on a trip to India.
Borden became a collector of both frog and elephant figures. Description above from the Wikipedia article Mala Powers, licensed under CC-BY-SA, full list of contributors on Wikipedia.
Show More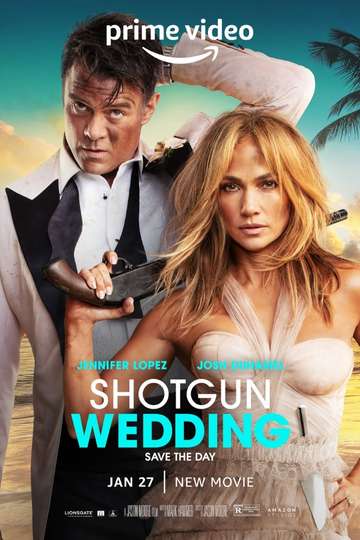 Premiering on Prime Video January 27th is the new romantic action comedy 'Shotgun Wedding,' which...
Read full review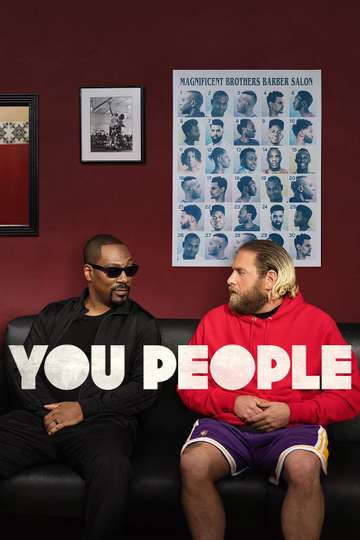 Exploring race and culture, love, and family divides is perhaps not what you'd expect from a film that...
Read full review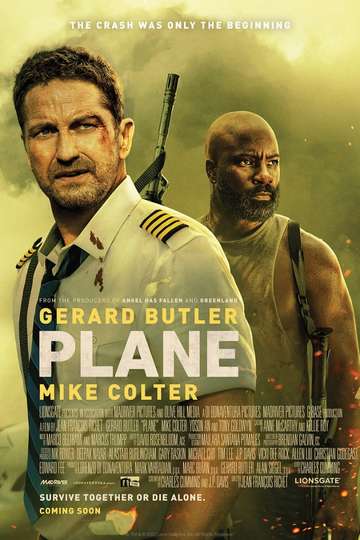 'Plane,' the new action-thriller from director Jean-François Richet, is scheduled to crash-land...
Read full review