Robert Aldrich Biography
Robert Aldrich was an American film director, writer and producer, notable for such films as Kiss Me Deadly (1955), The Big Knife (1955), What Ever Happened to Baby Jane? (1962), The Dirty Dozen (1967). Born in Cranston, Rhode Island, the son of Lora Lawson and newspaper publisher Edward Burgess Aldrich. He was a grandson of U.S. Senator Nelson W. Aldrich and a cousin of Nelson Rockefeller.
He studied economics at the University of Virginia. In 1941, he dropped out of college for a $50-a-week job at RKO Radio Pictures. In doing so, he was also dropped by his family, losing a potential stake in Chase Bank he would have inherited. It's been said that "No American film director was born as wealthy as Aldrich—and then so thoroughly cut off from family money.
" He quickly rose in film production as an assistant director, and worked with Jean Renoir, Abraham Polonsky, Robert Rossen, Joseph Losey and Charlie Chaplin as an assistant on Limelight. He became a television director in the 1950s, directing his first feature film, Big Leaguer, in 1953. During the 1950s, Aldrich directed mostly action films like Apache and Vera Cruz with Burt Lancaster.
Aldrich soon gained recognition as an auteur filmmaker, depicting his liberal humanist thematic vision in many genres, in films such as Kiss Me Deadly (1955), a film noir classic, The Big Knife (1955), an adaptation of Clifford Odets's play about Hollywood business, and Attack (1956), a WWII infantry combat film exploring how U.S. Army careerism determined who attacked and who ordered the attack.
In the 1960s, he directed several commercially successful films, such as the gothic horror stories What Ever Happened to Baby Jane? (1962), with Bette Davis and Joan Crawford as spiteful sisters and faded child-actresses, Hush… Hush, Sweet Charlotte, with Bette Davis as a Southern woman who lives in a mansion and thinks she is going insane (both Joan Crawford and Davis were to appear, but Crawford left the film); the controversial The Killing of Sister George (1968); and the hugely popular war film The Dirty Dozen (1967).
The success of The Dirty Dozen allowed him to establish his own production studio for some time, but several failures forced his return to conventionally commercial Hollywood films. Nevertheless, his humanism is evident in The Longest Yard (1974), about the rigged-game politics, and Ulzana's Raid (1972) an uncompromising film based on the real life break-out from an Indian reservation of a band led by chief Ulzana, the extreme violence and torture they exacted upon isolated pioneer families in the Arizona territory, and their pursuit by the US cavalry.
From his marriage to Harriet Foster (1941–65), Robert Aldrich had four children, all of whom work in the film business: Adell, William, Alida and Kelly. Aldrich died of kidney failure on December 5, 1983 in a Los Angeles hospital. Film critic John Patterson summarized his career in 2012: "He was a punchy, caustic, macho and pessimistic director, who depicted corruption and evil unflinchingly, and pushed limits on violence throughout his career.
His aggressive and pugnacious film-making style, often crass and crude, but never less than utterly vital and alive, warrants – and will richly reward – your immediate attention."
Show More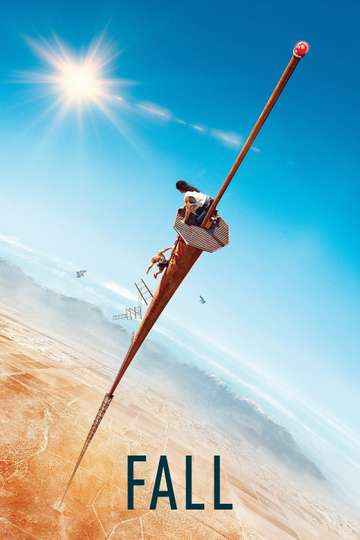 Fall is an Edge-of-Your-Seat thriller filled with gravity. Grace...
Read full review