Is 'Z for Zachariah' Worth Seeing? Critics Weigh In!
https://www.youtube.com/watch?v=5k5tlNHUCj0
Margot Robbie has won over critics yet again!
The stunning 25-year-old impressively plays what her character Ann thinks is the last woman on earth after surviving a nuclear war.
The Craig Zobel-directed sci-fi flick - which also stars Chiwetel Ejiofor and Chris Pine as fellow survivors who come into Robbie's life, creating a love triangle - received a Rotten Tomatoes score of 83 percent. While this number is significantly higher than a good portion of the other films released this summer, some reviewers pan the film's slow pace and cliche plot.
"This dull, slow movie represents a major step back for director Craig Zobel, who looked like he was ready for the big time with his deeply unsettling 'Compliance' a couple of years ago. The new one is, I'm afraid, though competently executed, pretty much a waste of time. But it's a step up for the hugely talented 24-year-old Australian Margot Robbie, by far the best element of 'Wolf of Wall Street' ..." -- Kyle Smith, New York Post
"The film remains strangely inert, and the romantic triangle at the story's center never gives off any real passion or heat. If John and Caleb are intended as twin pillars of science and spirituality, in the end they seem like two basically decent people who realize that there is no solution to this equation that involves both of them ... building to an incredibly contrived climax straight out of an old Saturday morning serial. Who ends up with whom in the end? It scarcely seems to matter." -- Scott Foundas, Variety
But others believe the plot was pulled off just right, with the perfect actor selection.
"In the end, it is the actors who deliver this. Ejiofor's John is a stoic whose frequent glower suggests dark secrets, and Pine's deceptively folksy, almost feral Caleb is so charming that you don't trust it. But it is Robbie's Ann who truly compels, as a courageous, stalwart, devout moral beacon who makes even physical passion seem spiritual. Rarely have only three people seemed less like only three people." -- Michael Sauter, Film Journal
"The acting is excellent across the board ... Much of 'Z is for Zachariah' is left for the viewer to contemplate, which is both an implicit challenge to the audience but also an implied compliment. The last human beings alive will still be human; that reality, and that realism, is what makes 'Z is For Zachariah' both compelling and worth seeing." -- James Rocchi, About.com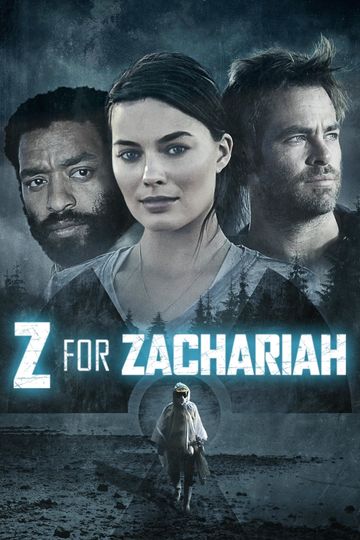 "After the end of the world she thought she was alone. She was wrong."
1 hr 37 min
Aug 28th, 2015