Nicholas Hoult, Rachel Brosnahan and More in Consideration for 'Superman: Legacy' Leads
'Pearl's David Corenswet is reportedly among the front-runners for the role of Clark Kent/Superman, while Hoult is a possible Lex Luthor and Brosnahan has auditioned for Lois Lane.
With the movie set to properly show what DC Studios bosses James Gunn and Peter Safran have planned for the comic book adaptation world, all eyes are naturally on 'Superman: Legacy', which Gunn has been writing to direct.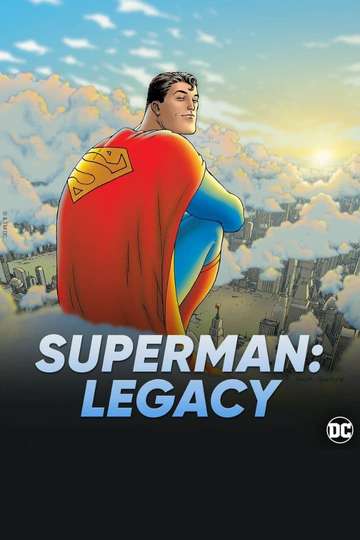 Superman learns to balance his Kryptonian heritage with his human upbringing. Read the Plot
And thanks to many of his duties regarding 'Guardians of the Galaxy Vol. 3' being complete now, the filmmaker is fully focused on his Superman film.
According to The Hollywood Reporter, the casting process is in full swing, with various candidates being considered.
Who could be Gunn's Superman?
The Reporter's story mentions 'Pearl's David Corenswet among the front-runners for the main character, a role that has been played in the past by the likes of Christopher Reeve, Brandon Routh and Henry Cavill and, on smaller screens, Dean Cain, Tom Welling and Tyler Hoechlin.
Corenswet has apparently impressed Gunn enough that he's moving forward to the screen test phase, though of course there is plenty of competition for that role in particular. Names such as 'Euphoria's Jacob Elordi and British actors Tom Brittney and Andrew Richardson have been in the mix, but it's still very early days and none of those are apparently in serious contention.
The search for Lois Lane
Since the film takes place during Clark/Superman's early days as reporter at the Daily Planet and how important star reporter Lois Lane is to his story, hers is naturally a vital role to find. Rachel Brosnahan, the Emmy-winning star of 'The Marvelous Mrs. Maisel' reportedly rocked her audition but might be seen as too old at the grand age of 32! (The roles are apparently being targeted at 20-somethings).
So, a more likely choice, at least give age-wise, is 'Sex Education's Emma Mackey, who will be seen this summer in 'Barbie'.
Also in consideration? 'Bridgerton' Season 1 star Phoebe Dynevor and 'Ready or Not's Samara Weaving, last seen in 'Scream VI'.
None of the actors for Lane have screen tested yet –– that'll happen later this month and early in June.
Who else is involved?
Then we have the villain, and from the sounds of it, 'Legacy' will feature the most famous Superman opponent, Lex Luthor. And if the Reporter's story is to be believed, 'Renfield's Nicholas Hoult is currently the front-runner for the role. He's nowhere near official yet, of course, but the word on him is positive.
Hoult has comic book experience, of course, having starred in several 'X-Men' movies. And he was in consideration for Batman in Matt Reeves' 'The Batman' but lost that role to Robert Pattinson.
There are also other classic DC characters involved, so expect a slew of casting stories once the actors are locked in.
Gunn, in typically open –– but still private –– style, took to twitter to reiterate that he won't be commenting on any casting rumors.
'Superman: Legacy' is scheduled to hit theaters on July 11th, 2025.
Other Movies Similar to 'Superman: Legacy:'