Jason Momoa Is Returning to TV in Apple Drama 'See'
Dearly departed "Game of Thrones" star Jason Momoa is rising again -- this time on a new TV series.
The actor has snagged the starring role on "See," a drama being developed for Apple's super-secretive new TV service. According to the show's synopsis and Momoa's character's description, it certainly sounds like it will be familiar territory for the former Dothraki ruler (and current Aquaman).
Here's the breakdown, per The Hollywood Reporter:
'See' is described as an epic, world-building drama set in the future. Momoa will star in a lead role as Baba Voss, a fearless warrior, leader and guardian.
We don't know much else about the fantasy series, aside from the fact that it's being written by Steven Knight ("Dirty Pretty Things," "Peaky Blinders"), and directed by Francis Lawrence (who helmed the last three films in the "Hunger Games" series). Its first season will consist of eight episodes.
Also unclear: Just how or when Apple plans to unveil all of the new content it's developing. Stay tuned.
[via: The Hollywood Reporter]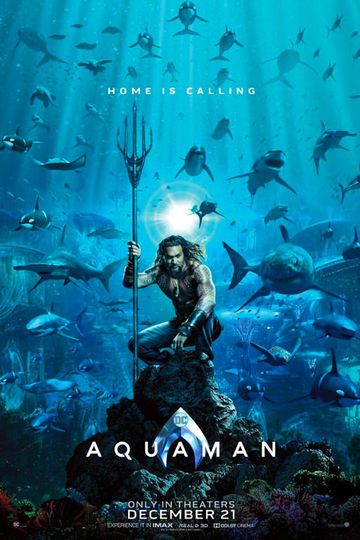 "Home Is Calling"
2 hr 23 min
Dec 21st, 2018
Once home to the most advanced civilization on Earth, Atlantis is now an underwater kingdom ruled by the power-hungry King Orm. With a vast army at his disposal,... Read the Plot